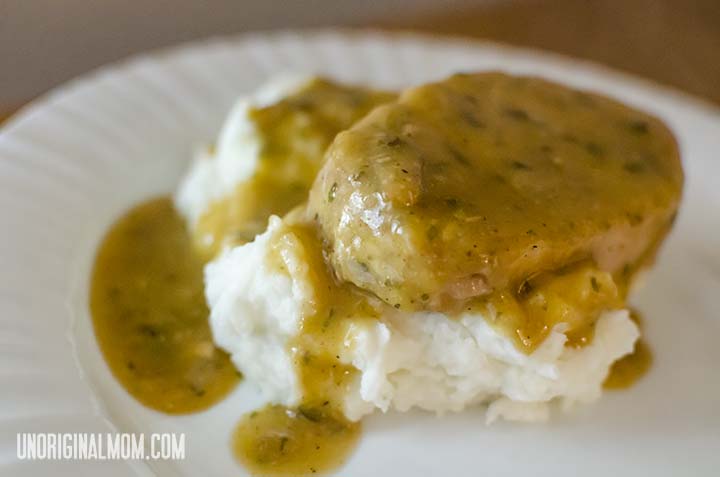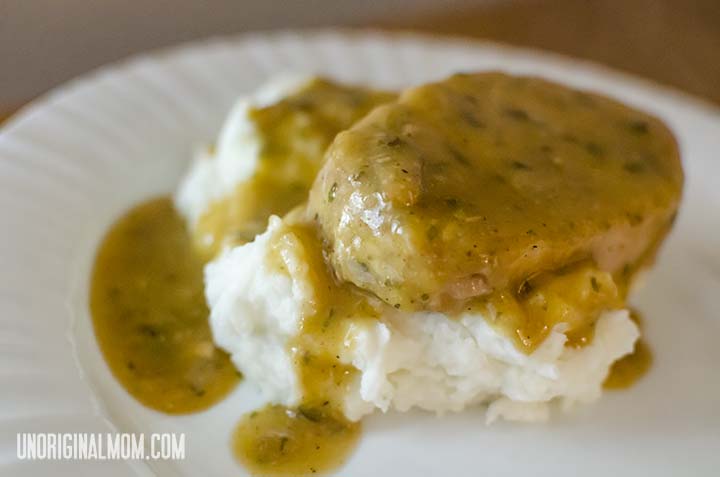 These Crock Pot Ranch Pork Chops are one of my favorites! I am normally not a big fan of pork chops.  It is SO hard for me to cook them so they're not overly dry or tough.  But, I've found the answer to deliciously moist and tender pork chops – the crock pot!
I originally found this recipe for Ranch House Crock Pot Pork Chops on Pinterest from Real Mom Kitchen.  You can check out her post for the original recipe, which also includes a yummy looking recipe for Parmesan Mashed Potatoes.  After reading all of the comments on her post (and knowing my family's preferences) I adapted the recipe a bit to suit our tastes and came up with a version that's a little less salty and has more gravy.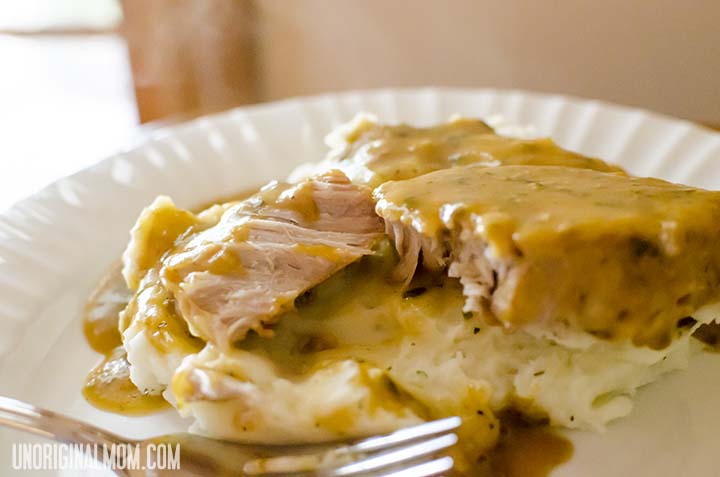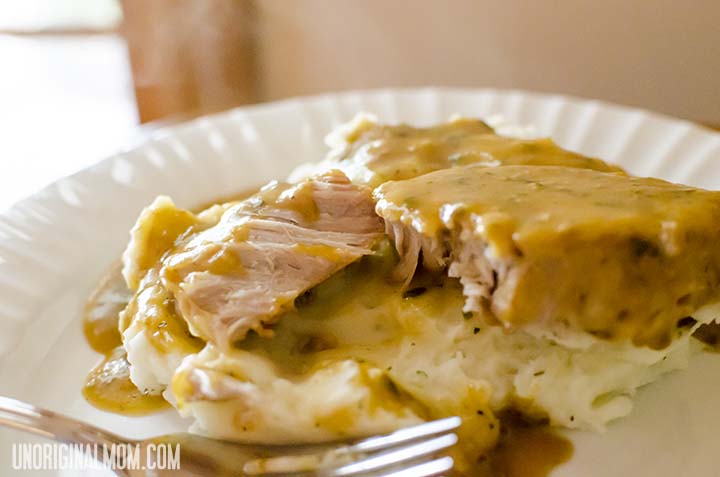 It doesn't get much easier – a packet of ranch dressing mix (or make your own – that's what I do to make it a lower sodium/no MSG recipe), two cans of "cream of whatever" soups, and pork chops – thawed OR frozen.  I am not usually a fan of recipes that are based on those "cream of" soups and don't cook with them too regularly, but this recipe is one of my exceptions.  It makes such a great gravy (you've GOT to make mashed potatoes to go with this!), and if you can find the low fat/low sodium soups, it's not that bad for you.  I usually use one can of Cream of Chicken and one can of Cream of Mushroom (this time around, I actually used Golden Mushroom), but you can really use whatever you prefer.  Just make sure you use TWO cans, or else you won't have enough yummy gravy for your potatoes :-)
They are so tender, they pull apart with a fork!  Lots of flavor, and SO simple to make…it is a regular in our menu rotation.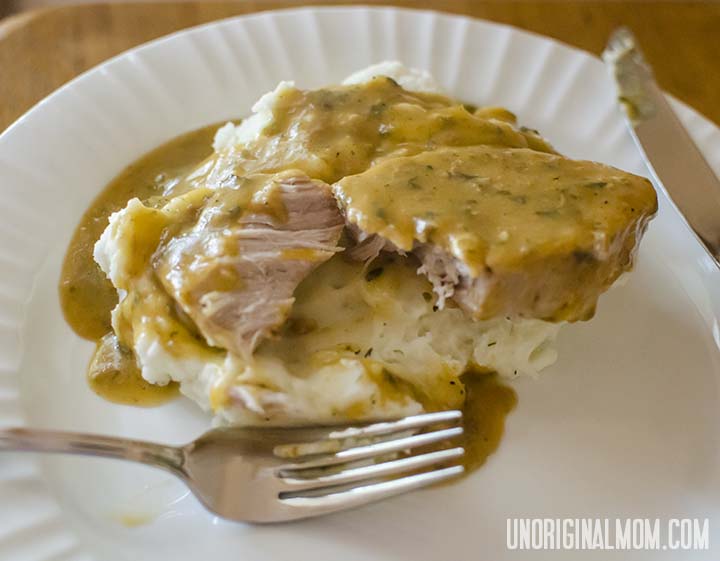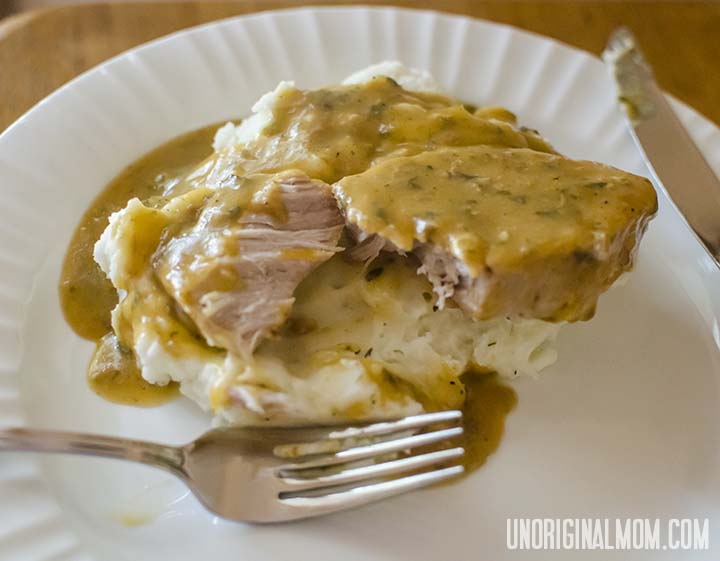 Here's the recipe:
Crock Pot Ranch Pork Chops
Ingredients
1 packet ranch dressing mix
(OR make your own ranch mix using 2 tbsp dried parsley, 1 tsp dried dill, 1 tsp garlic powder, 1 tsp onion powder, 1/2 tsp dried basil, and 1/2 tsp black pepper)
1 can Cream of Chicken Soup (or another "Cream of" soup)
1 can Cream of Mushroom Soup (or another "Cream of" soup)
4-6 boneless pork chops (thawed or frozen)
Instructions
Combine ingredients in crock pot.
Cook on high 4-6 hours, or on low 6-8 hours.
https://www.unoriginalmom.com/crock-pot-ranch-pork-chops/
Psst!!  Looking for ideas to help get your meal planning organized?  Right now I'm giving away a FREE 11 page printable meal planning guide as a gift for new email subscribers – sign up by clicking HERE and have the freebie delivered straight to your inbox!  (Read more about the flexible meal planning guide & method in this post.)


Get your copy of my FREE meal planning binder!
Sign up to get a free copy of my meal planning system - an 11 page printable meal planning binder, complete with a pantry inventory, shopping list, and more to help get on top of your menu each week!