Gooooood morning and happy Friday to you!
I am especially happy this Friday…we are leaving today for the beach!  Woohoo!  It will be my 10 month old daughter's first vacation…first trip to the beach…and first car ride over two hours…she can handle a 16 hour car ride, right?  :-/  Regardless, by Saturday evening we will be settled into our condo, relaxing on the balcony, and listening to the waves.  Ahhhh.
I have posts scheduled for next week and will have internet access on vacation…but I definitely won't be around as much as usual.  I will catch up on comments and things when we get back, I promise!
I don't know about you, but I LOVE strawberry season.  Strawberries are always on sale somewhere, and they're even more delicious than usual – who doesn't love a big, ripe, juicy strawberry?  Lots of strawberry recipes have been popping up in blog world lately (including my Strawberry Spinach Salad!), so I decided to feature a few of them today!
First of all, check out this amazingly thorough round-up post of strawberry recipes from day2day SuperMom!  She also includes some strawberry growing tips!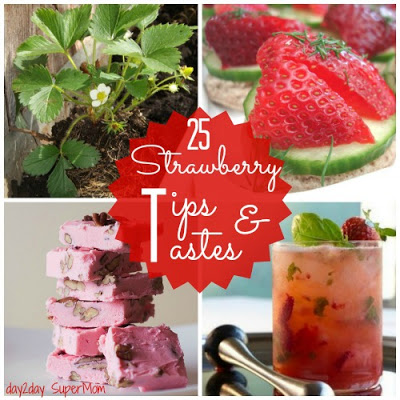 Here is a deliciously fluffy looking Strawberry Cream Pie from Crystelle Boutique.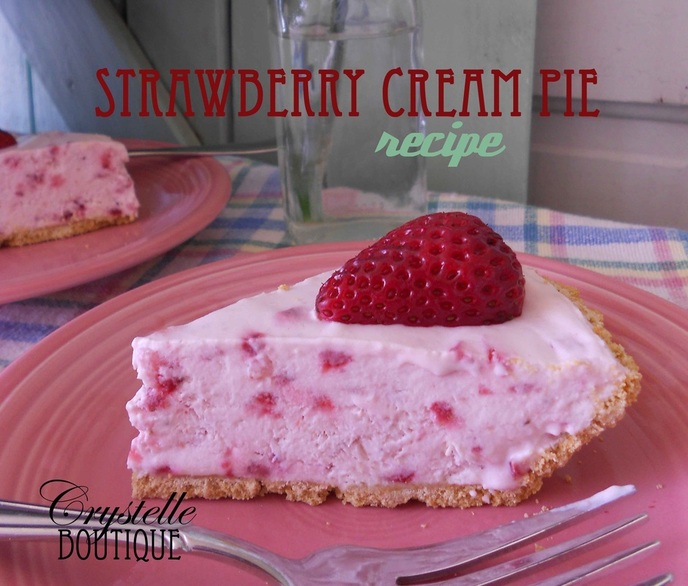 Take a look at this twist on the regular strawberry smoothie, a Strawberry Julius from Busy Mom's Helper.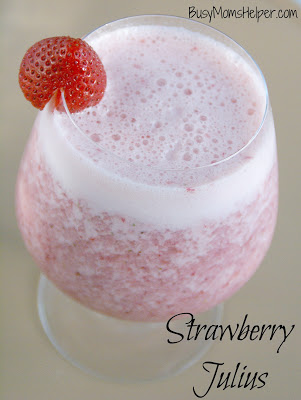 If you were featured, grab a button from the sidebar!
Happy Strawberry Season!!  And have a great weekend :-)




Get your copy of my FREE meal planning binder!
Sign up to get a free copy of my meal planning system - an 11 page printable meal planning binder, complete with a pantry inventory, shopping list, and more to help get on top of your menu each week!