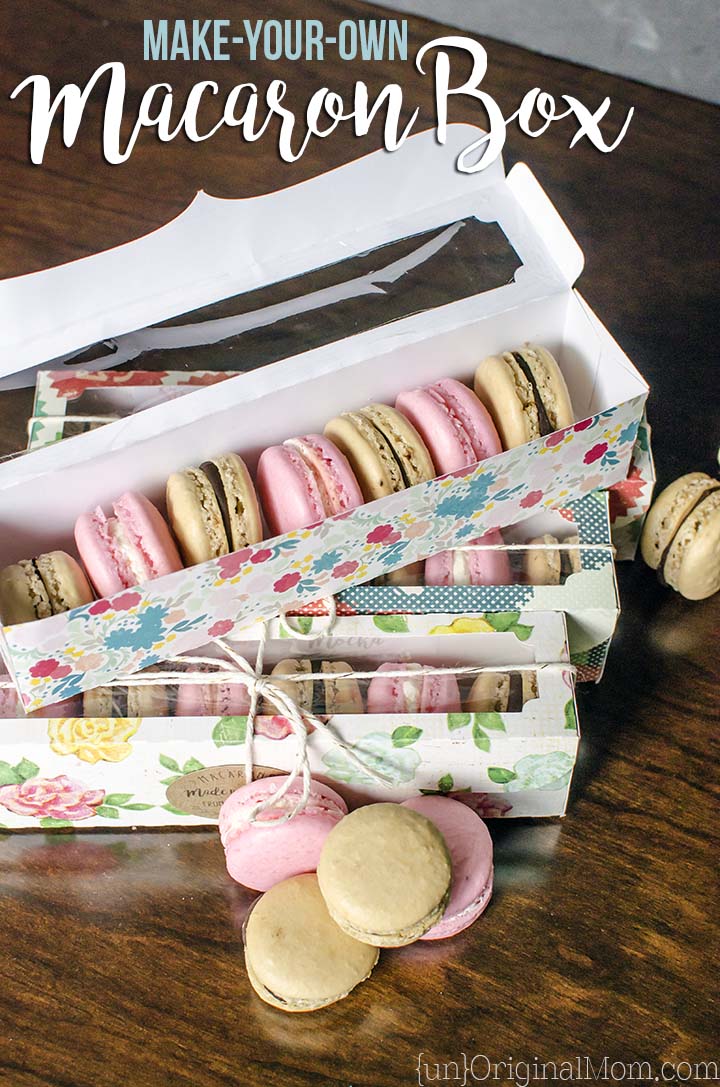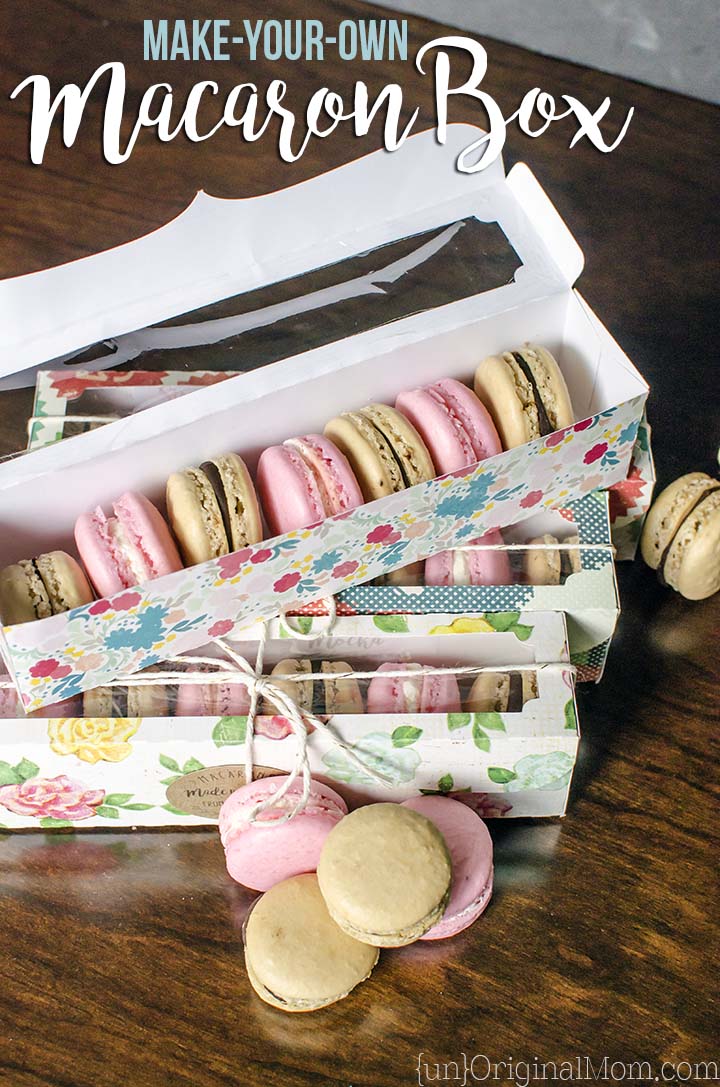 I have a new obsession. I've learned how to make macarons. And they are life changing, y'all.
So, I had been seeing macarons ALL over blog word, especially in staged photos, and they are such a beautiful little cookie…and not only did I desperately want to try them to see what all the fuss was about, I also wanted to use them in staging photos for my eBook cover.  I set off to find them locally in a bakery somewhere, but the only ones I could find easily around here were in the freezer case at Trader Joe's. Those were yummy, but I still wanted to try a real, fresh macaron. I started researching recipes, but they all sounded so complicated and difficult. A mini macaron lesson…first of all, these are macaRONS, not macaROONS. Macaroons are a coconut cookie made with egg whites. Macarons are these dainty little sandwich cookies made with egg whites, almond flour, and powdered sugar (they are naturally gluten free!). And it turns out, macarons have a reputation for being really difficult to make! Then I happened to stumble upon this online class and decided to buy it to give it a try. I am NOT a baker at ALL, so I figured the only way I could even attempt a recipe like this was with step-by-step video instruction. Well, I'll let the photo speak for itself – this was my first try at making macarons!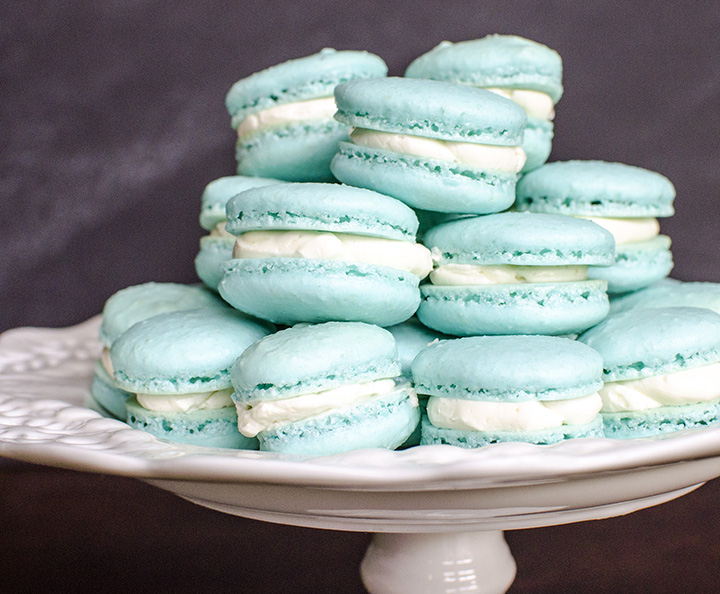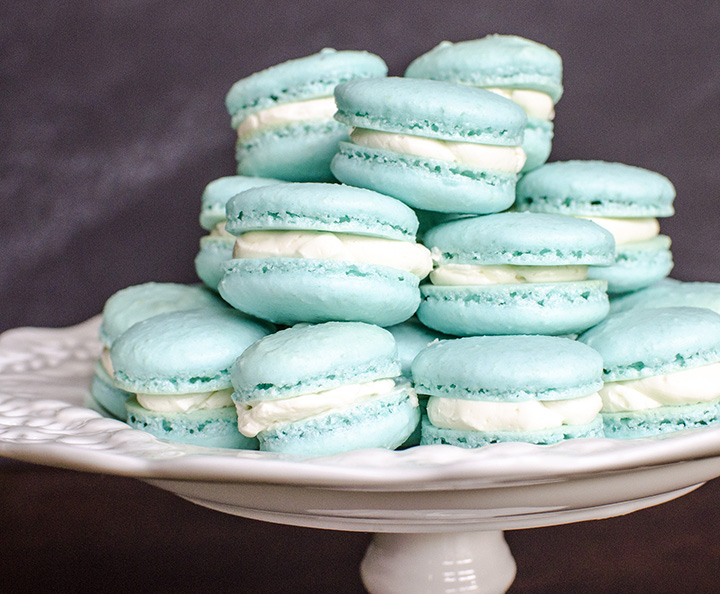 No joke, I did a little dance in my kitchen when I pulled these out of the oven. And they tasted even better than they looked! I owe it all to that class. The instructor walks you through the process step-by-step with really great tips and a thoroughly tested recipe. I put the video on my laptop in the kitchen and literally made my macarons along with the instructor, and they turned out wonderfully. They are filled with vanilla swiss buttercream (also from the same class) which is absolutely DIVINE.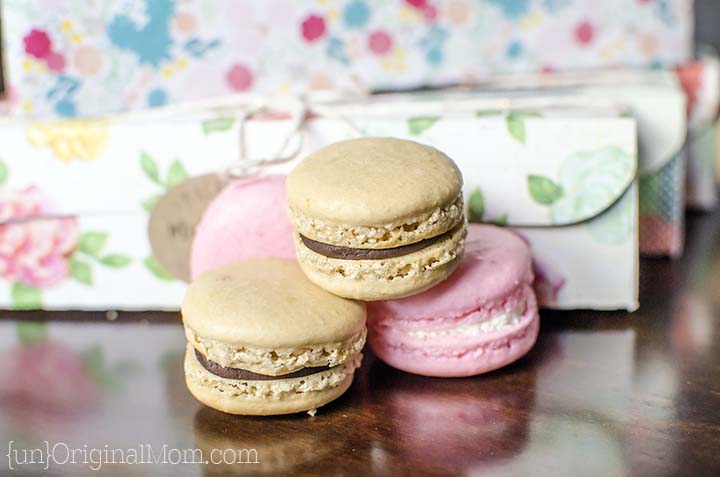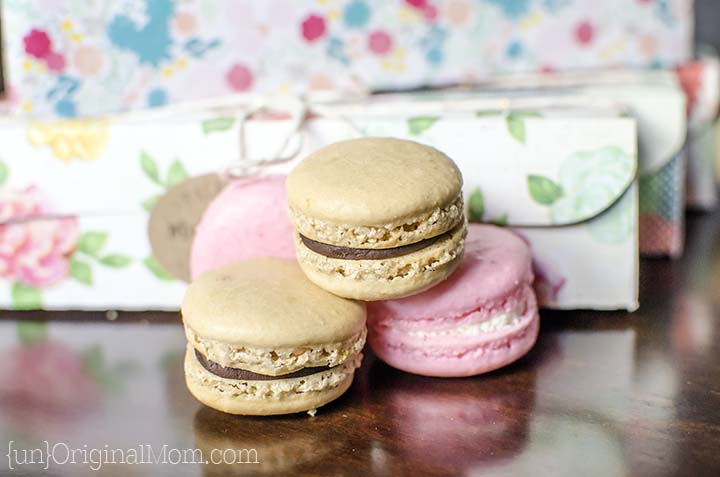 Well, after that first batch, I was hooked. I started browsing Pinterest for different macaron flavor combinations, and holy cow. There are so many possibilities with macarons!! You can flavor the shell with any kind of extract or powder (i.e. freeze dried fruit), and you can use almost anything you want for the filling. French toast flavored macarons with maple syrup buttercream, mango macarons with white chocolate ganache, blueberry marscapone macarons, mojito macarons, s'mores macarons, pink lemonade macarons…AHHH! You guys! I want to TRY THEM ALL!
Well, I certainly couldn't stop at just one batch…but I also couldn't justify making more batches without giving most of the cookies away, lest I eat them all myself…so quickly came up with the inspired idea to make two more batches and give them away to Addy's preschool teachers as an end-of-the-year thank you gift. But you see, macarons are so delicate and beautiful, there's no way I could just wrap them up on a paper plate or toss them in a paper bag to give away. They needed to be shown off! And with macarons, it's all about the presentation…you have to show them off! So I set to work creating pretty little boxes to gift them in, which of course meant turning to my trusty Silhouette Portrait.
I designed my box and then cut it out of pretty floral card stock. I included a window in the lid so that you can see those pretty cookies!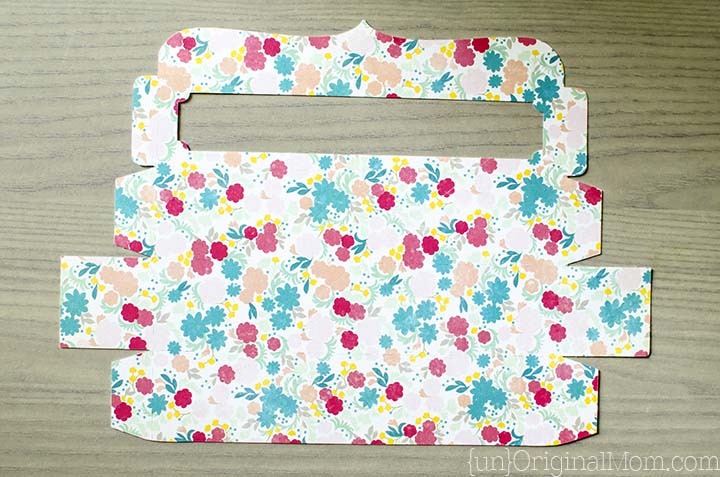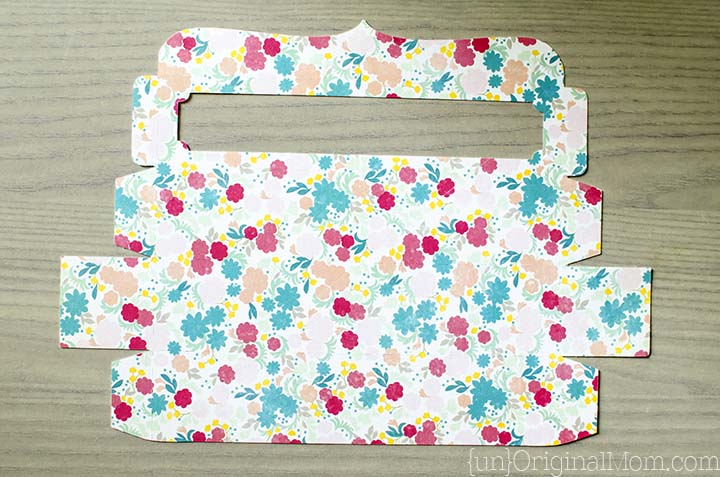 To cover the window, I used my Scotch ATG (LOVE that thing) to run some double sided adhesive around the edges…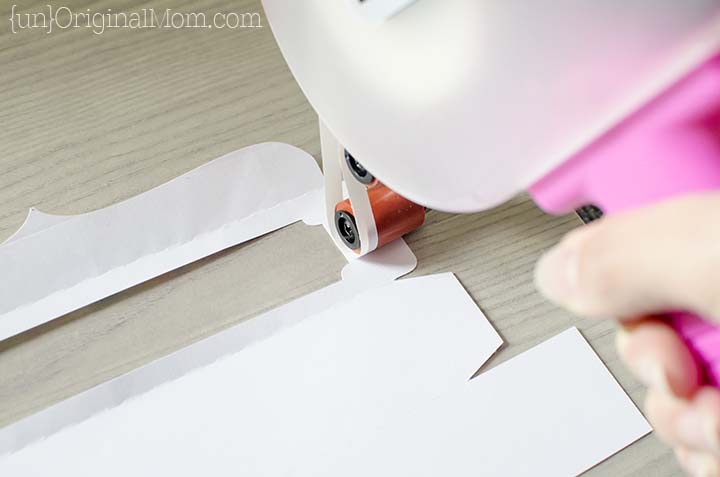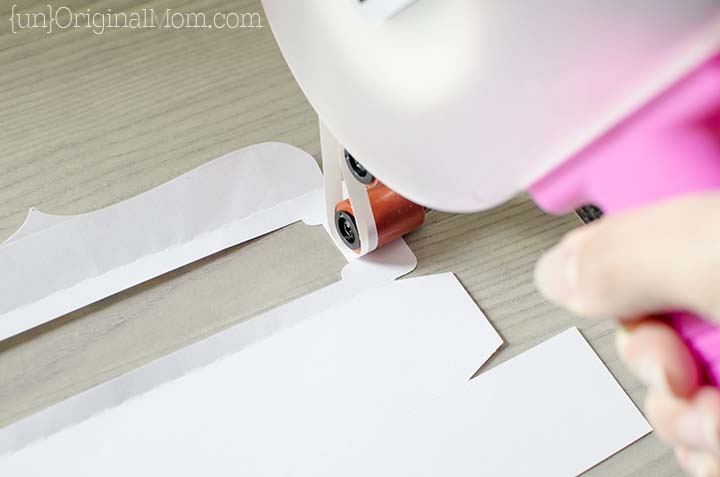 …then stuck on a piece of thin cellophane.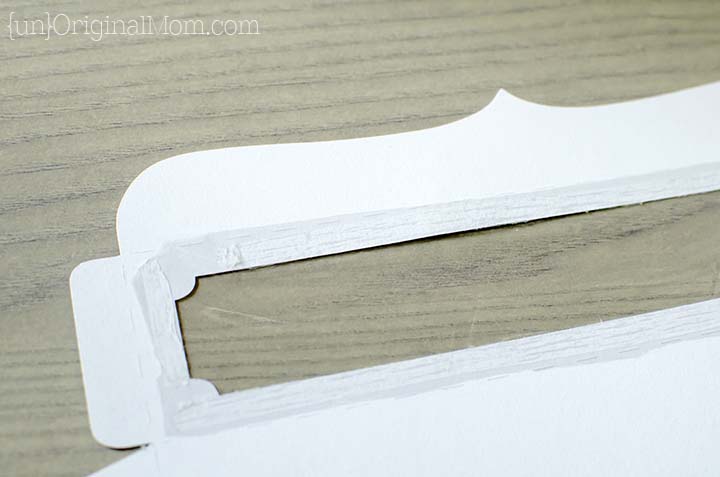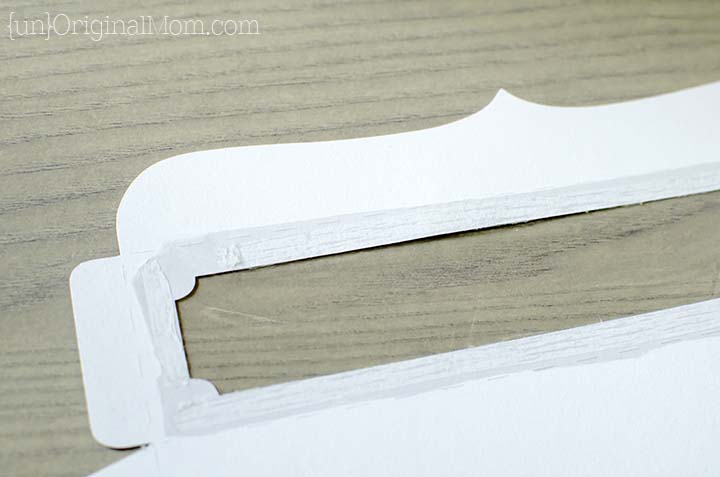 I used my ATG to put adhesive on the tabs, then assembled the box.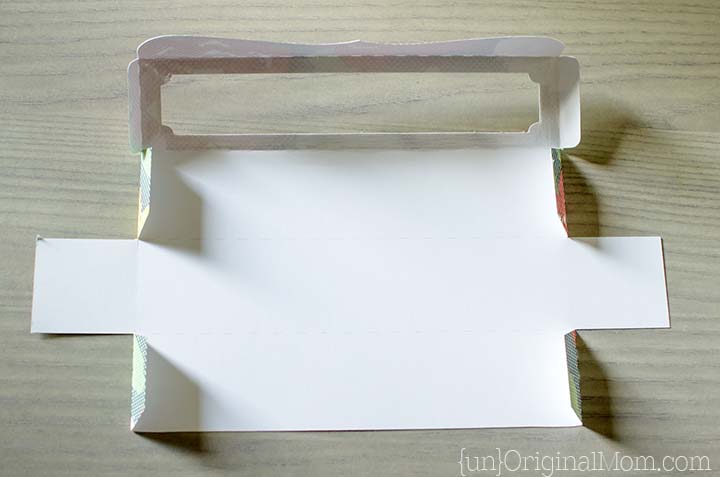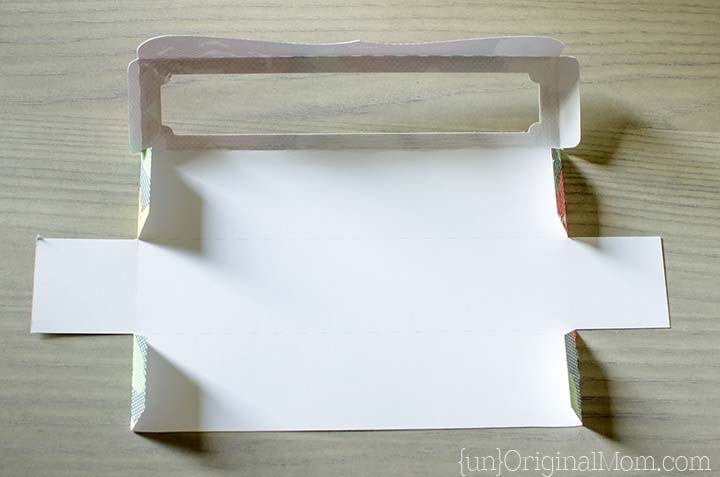 Time to fill it up with pretty cookies!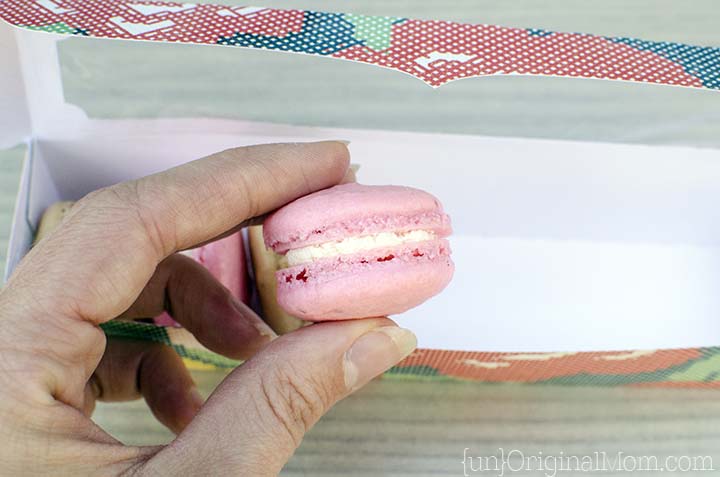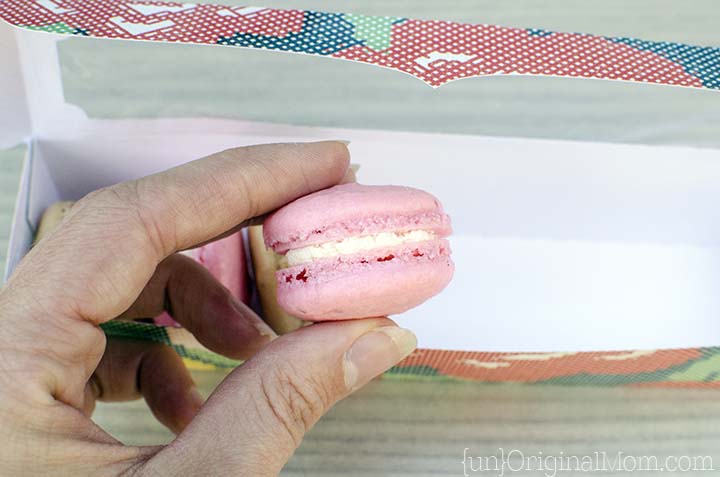 Oh! I didn't tell you about my other batches of macarons. I made a strawberry macaron with more vanilla swiss buttercream, and then I did a coffee macaron filled with chocolate ganache. Ohhhh so good!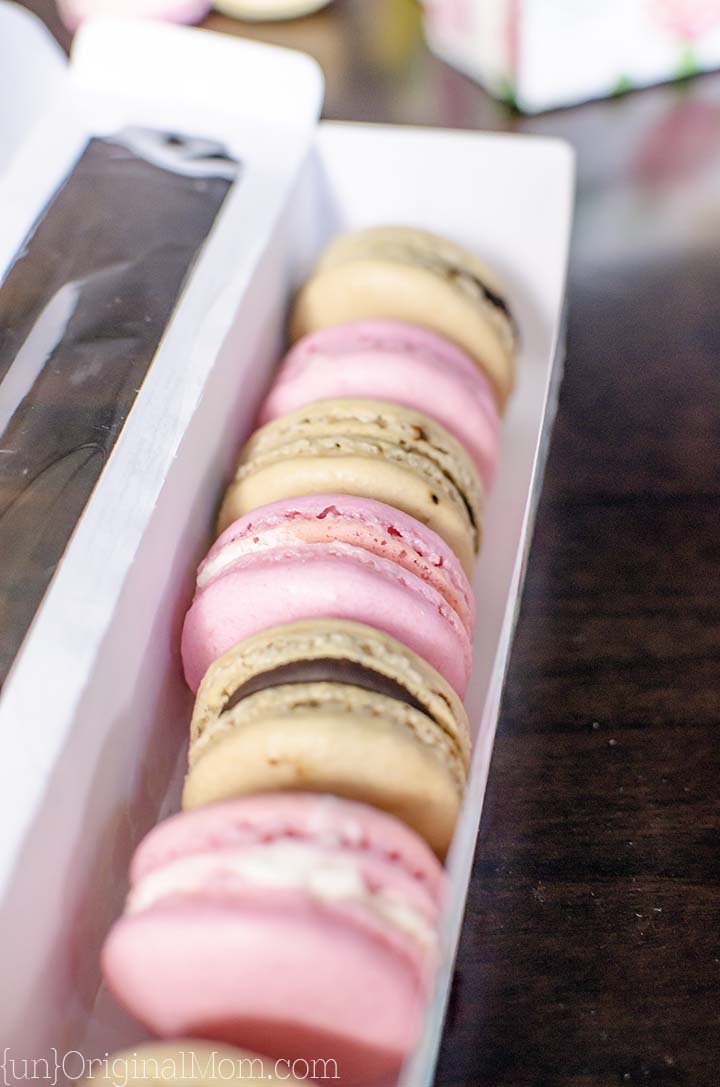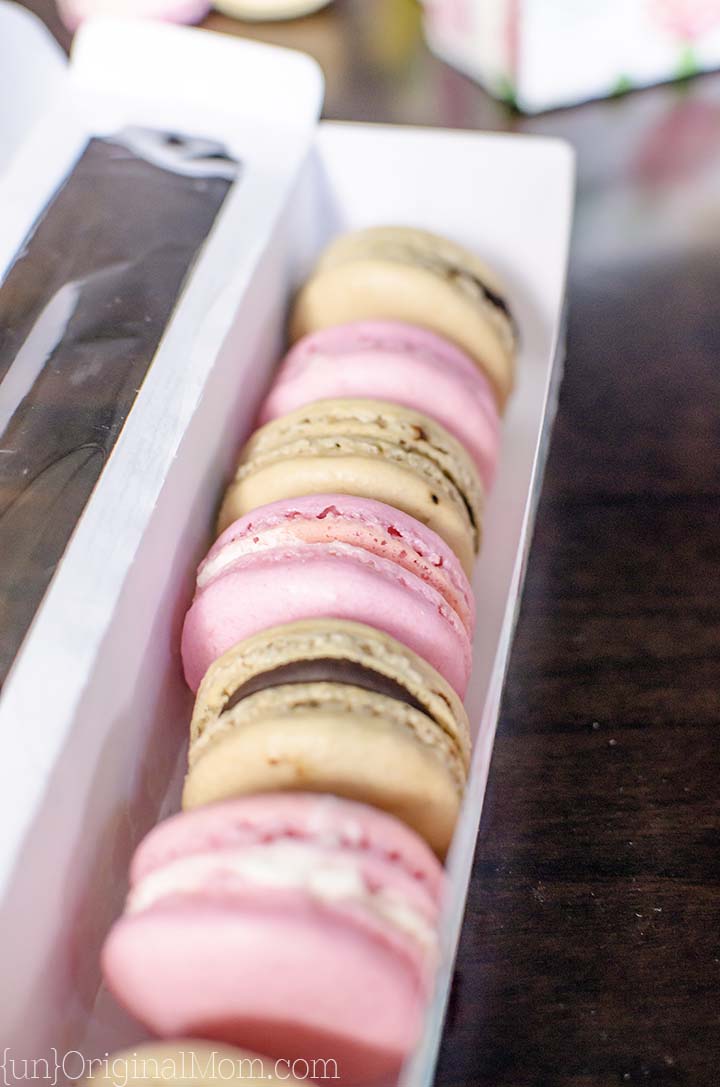 Back to the boxes. I whipped up some stickers to hold them shut, using Silhouette's printable adhesive kraft paper.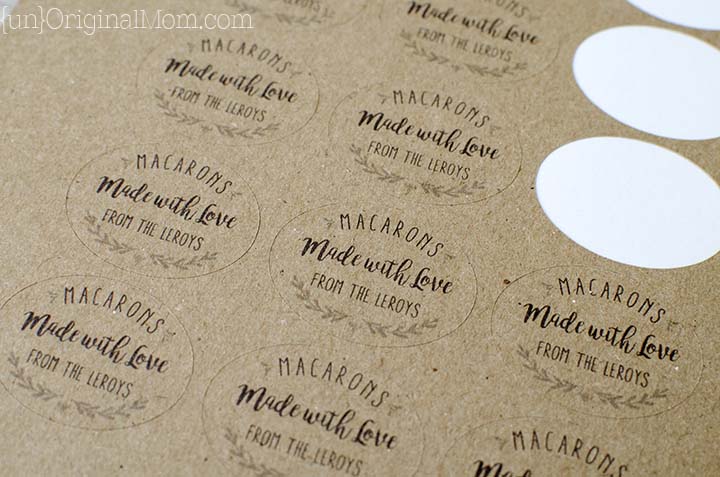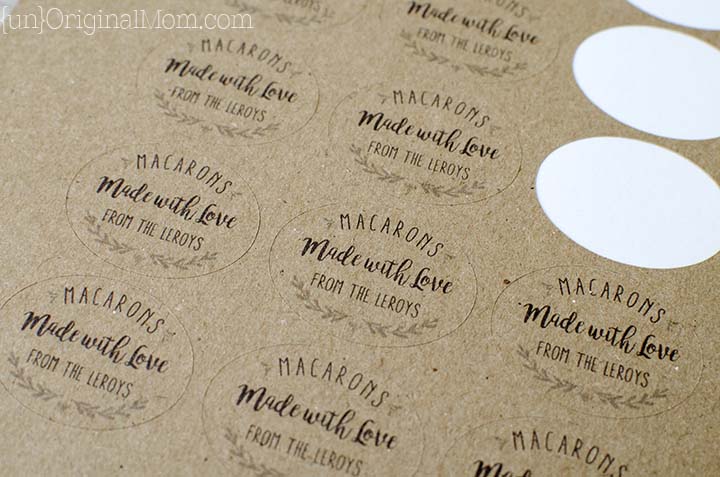 They were a perfect personalized addition to the boxes!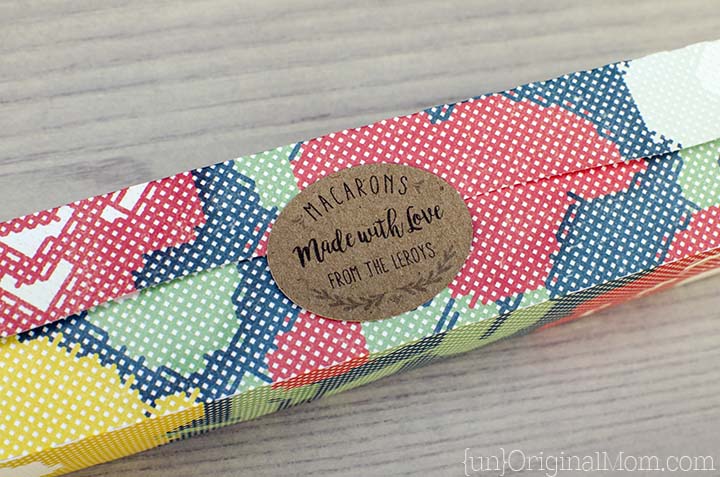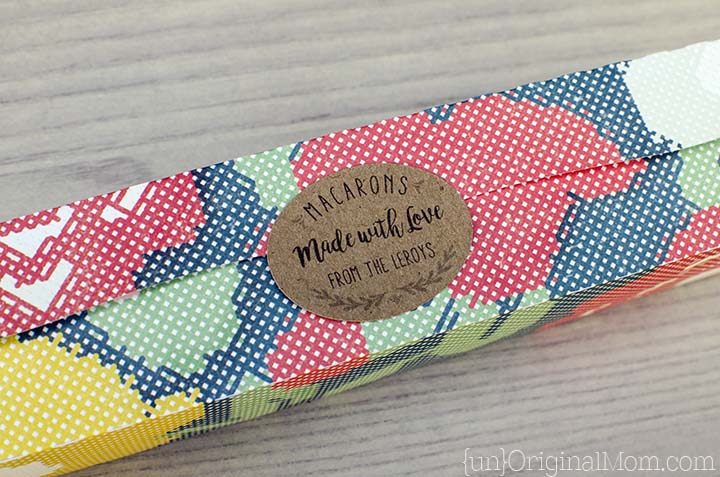 The final touch was a bit of baker's twine. Ta-da!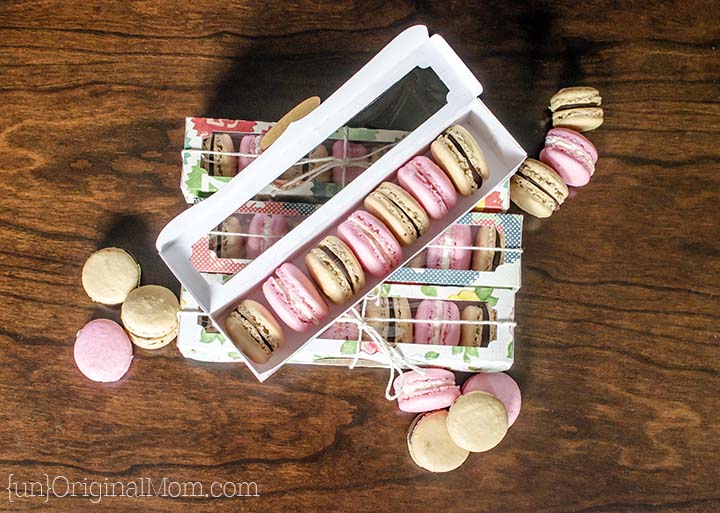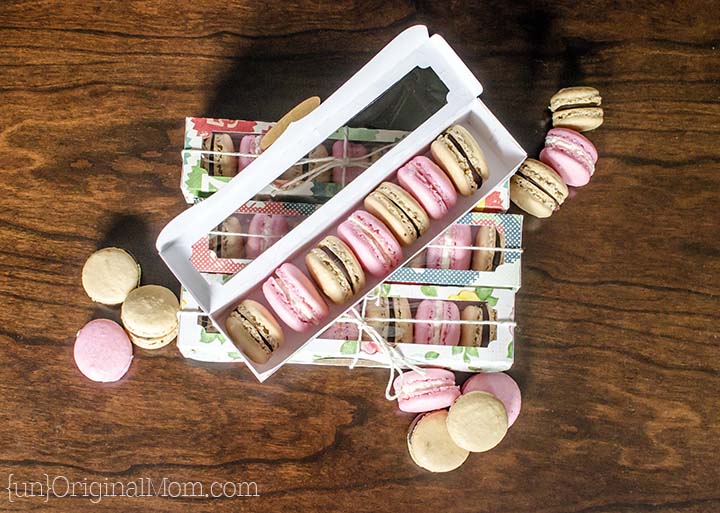 So darn pretty! *Almost* too pretty to eat :-)
I made four for Addy's preschool teachers, and 2 extras just for staging some of these photos. It was really fun to just have those two extra boxes in the fridge to give away "just because!" I passed them along to two of my mommy friends with strict instructions NOT to share with their kiddos. ;-)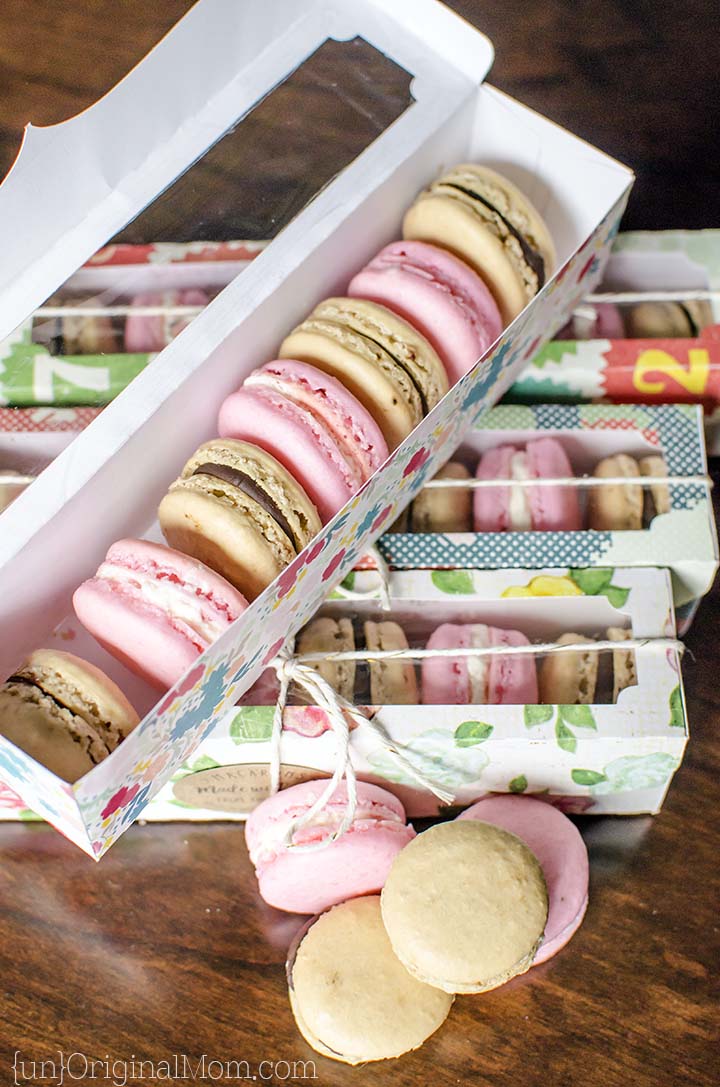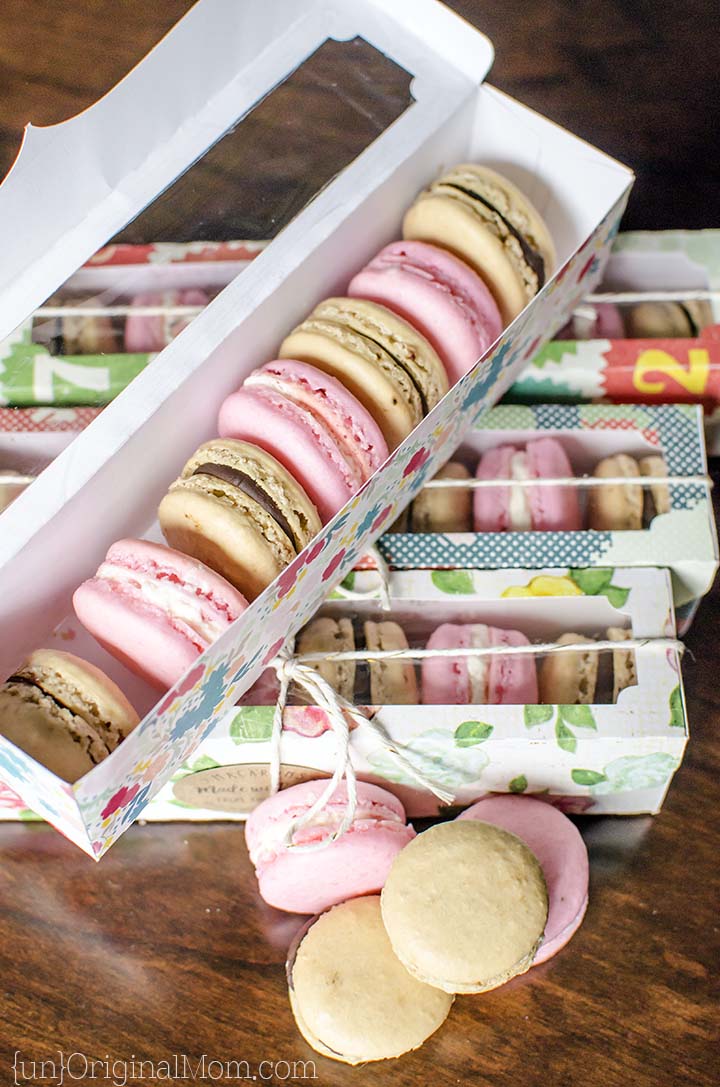 If you have a Silhouette Portrait or Cameo and want to whip up some macaron boxes of your own, I'd love to give you this cut file for free! Just enter your email below and you'll receive an email with instructions to access my Silhouette Cut File Library, where you'll find not only the macaron box cut file, but dozens more cut files for other projects!

I think these are going to be my go-to gifts from now on! They have a big visual wow-factor and are such a special treat. They would make terrific party favors, too. And there are so many variations! I'll definitely be revisiting these for Christmas gifts – they will be perfect to give to neighbors, teachers, and friends.
MORE MACARON POSTS…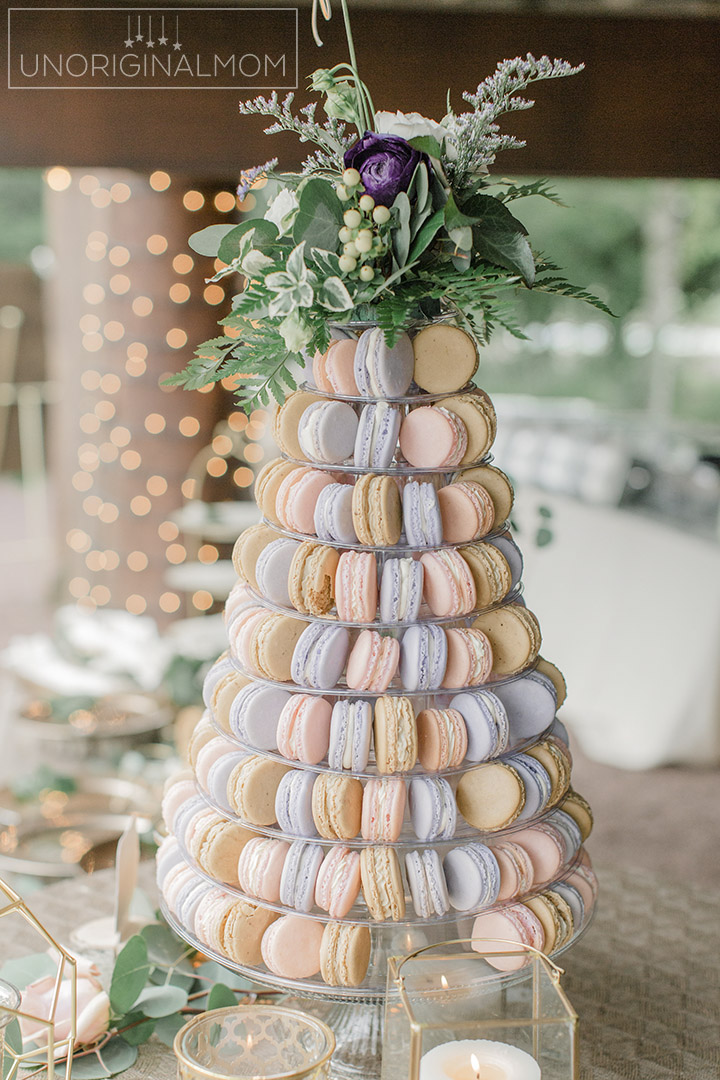 Macaron Tower for a Wedding (yes, I made ALL of those macs…)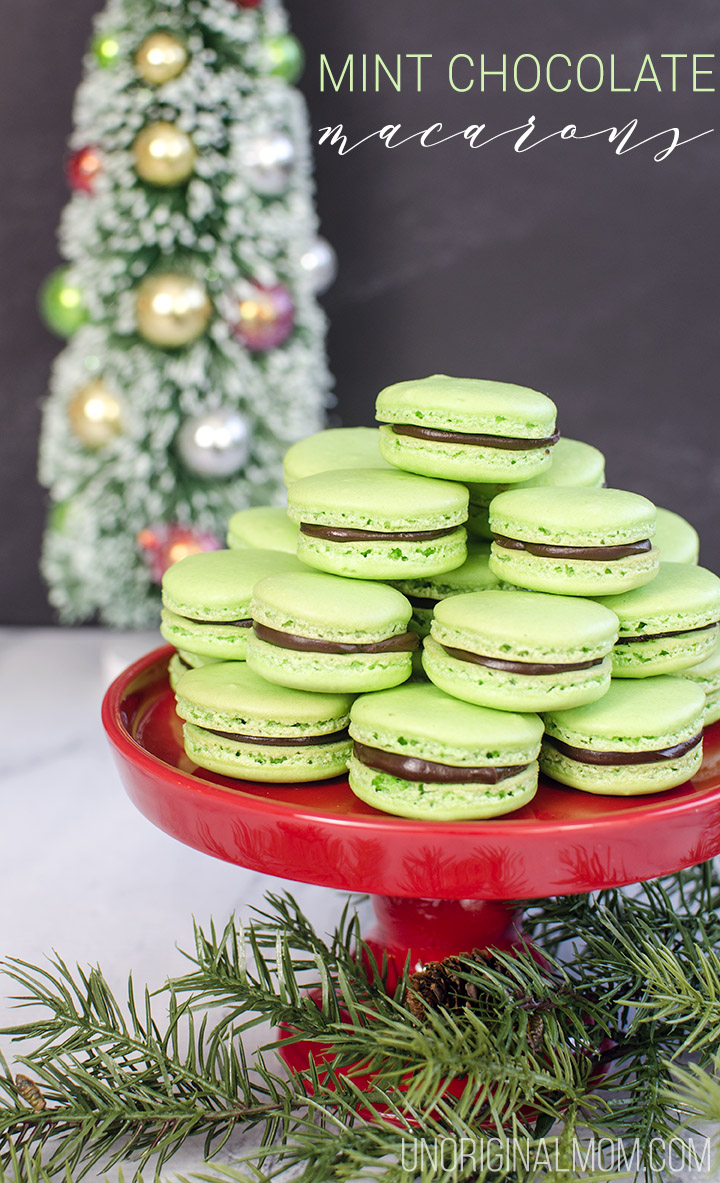 Subscribe to unOriginal Mom via email and get instant access to my library of FREE Silhouette Studio & SVG cut files - exclusively for email subscribers. Plus there's a new file added every month!