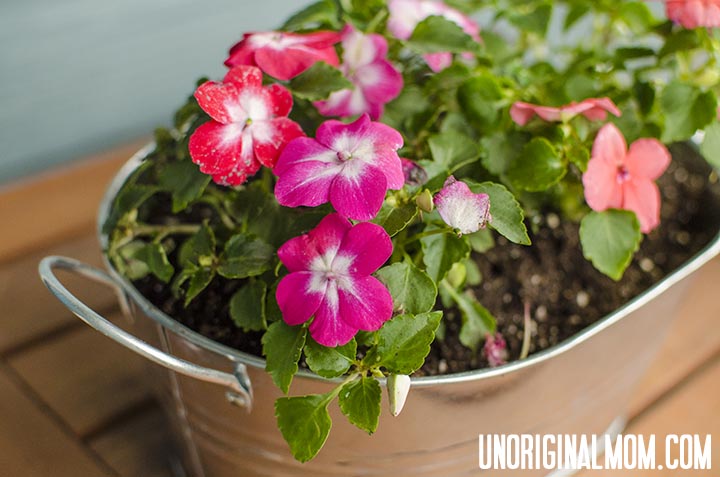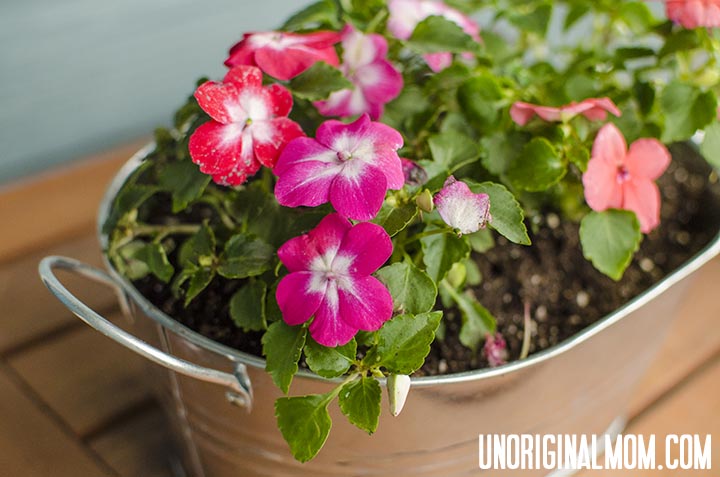 It's officially springtime in central PA!  We've been having beautiful warm, sunny days around 65-70 degrees for the past week or so.  It's wonderful!  I've been able to get outside for walks with the baby and the dog pretty regularly…and it's amazing how a little sunshine can make an afternoon of errands so much more pleasant!  I hope you've been experiencing some lovely spring weather too.
When the weather warms up, I always get the itch to beautify the outside of our house…even though I usually end up with many dead or at least sad-looking plants by mid summer…but this year will be different, right?  Right!  So when I saw this cute little "galvanized" looking tub in the dollar spot at Target for $3, I thought it would be a perfect planter for the front porch!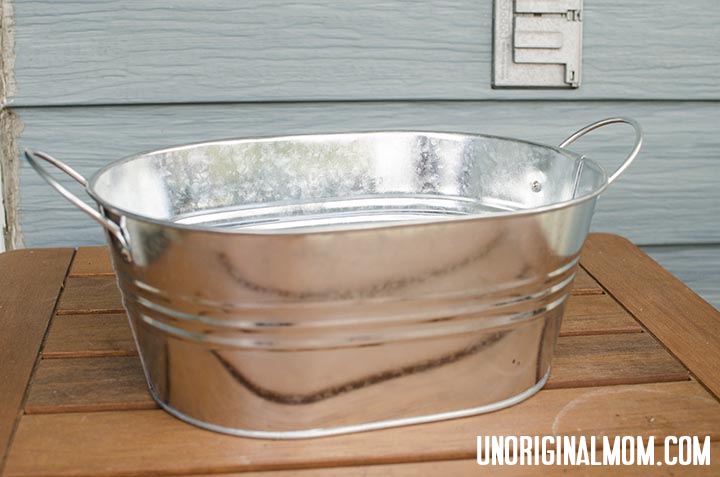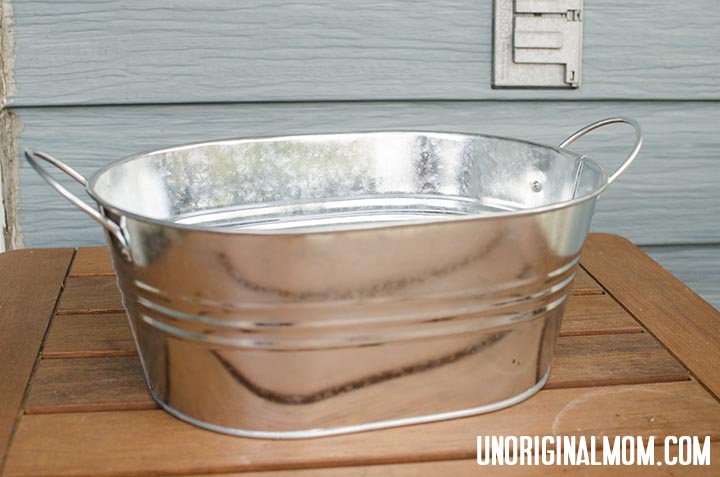 Using a big nail and a hammer, I punched some holes in the bottom for drainage: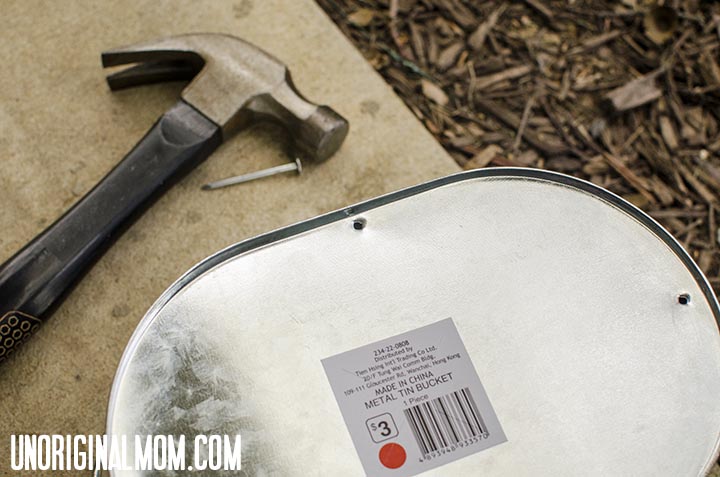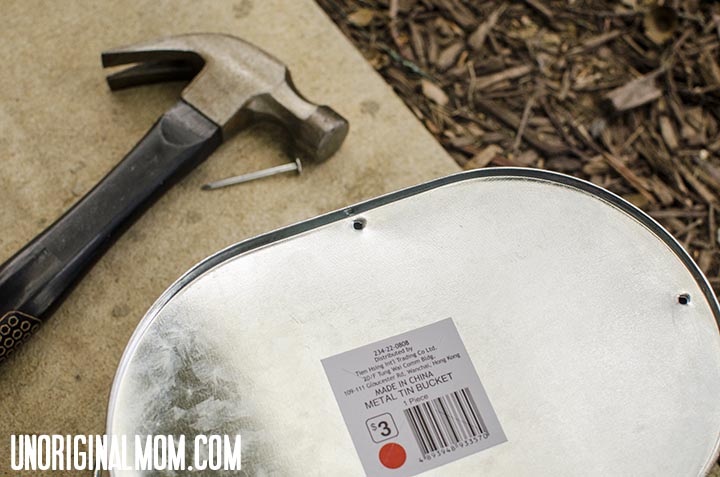 Then I bought some impatiens (great for a shady porch like ours), filled the bottom of the bucket with a little potting soil, and presto – a cute and colorful planter for our front porch!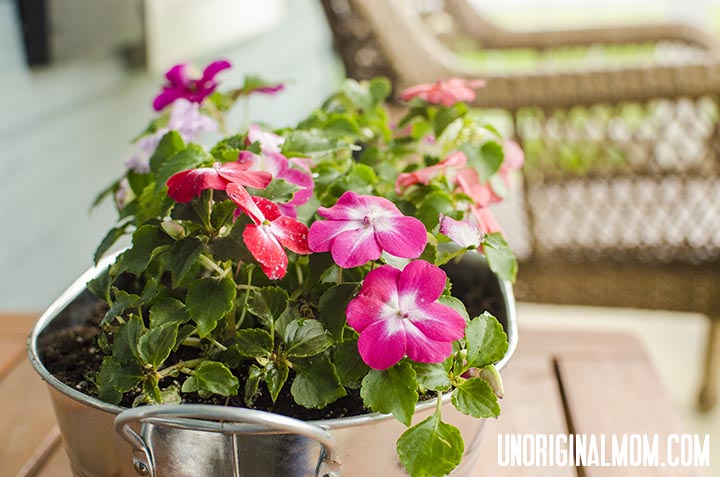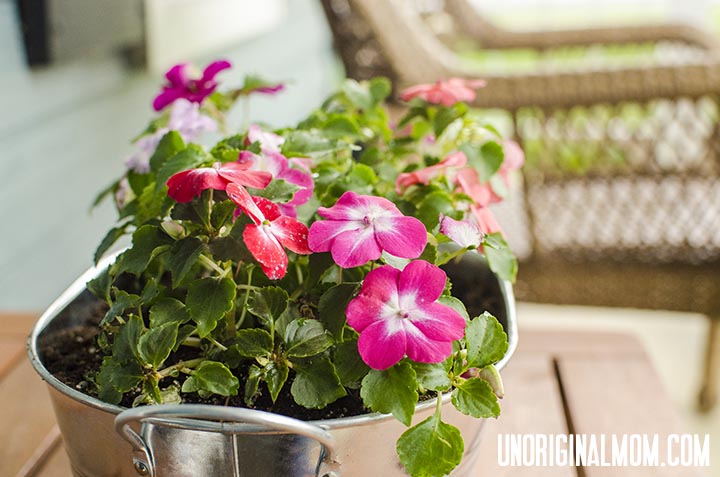 We *may* be moving this summer, so I think I'm going to focus most of my gardening money on planters that we can take with us when we go.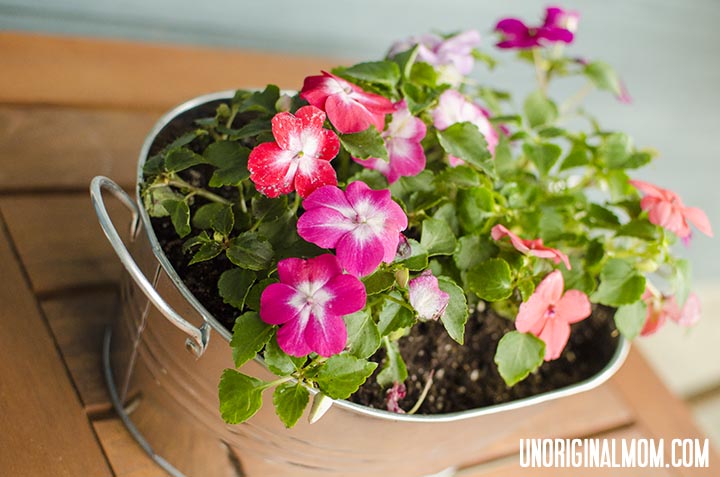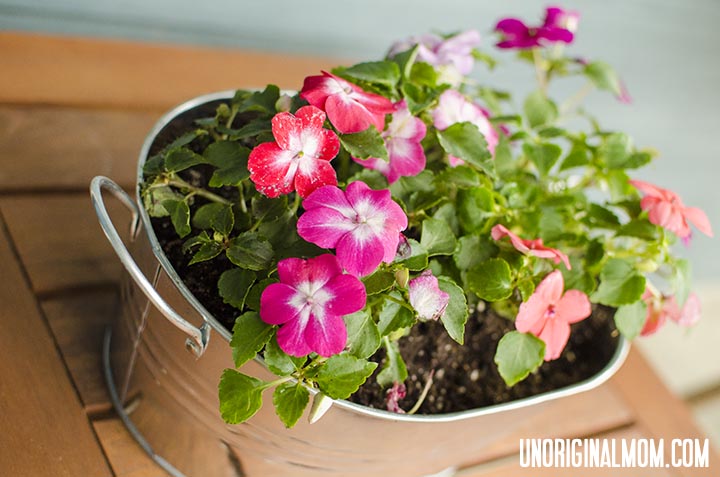 It's a little lonely by itself on the porch at the moment…but soon I will be adding a hanging basket and another planter or two.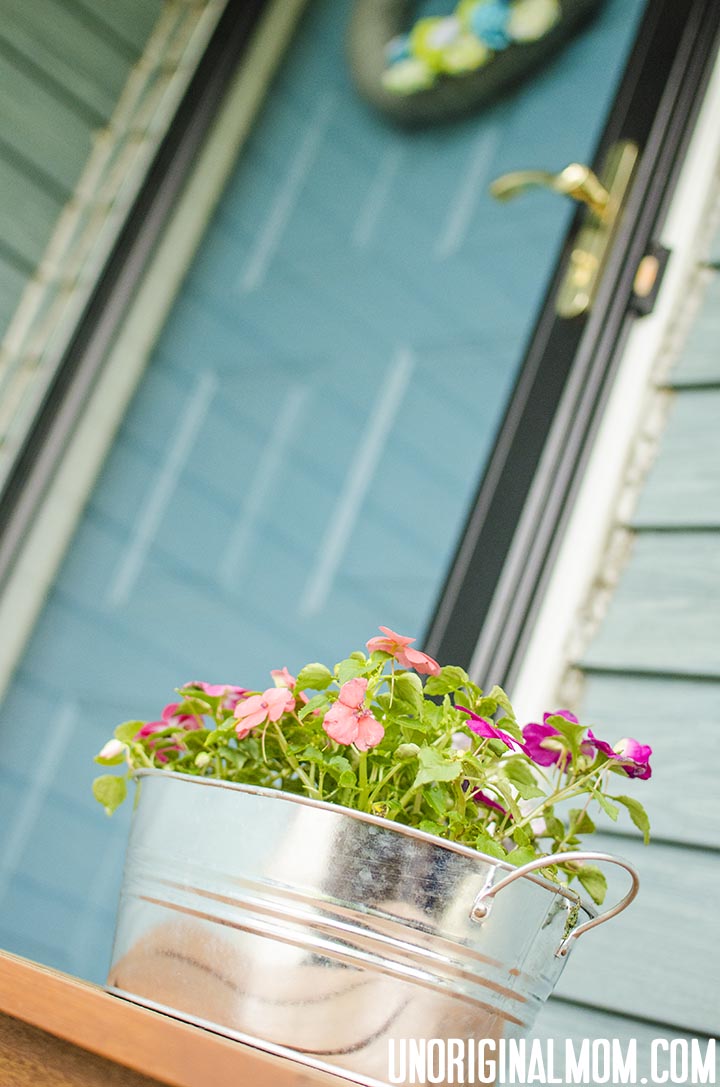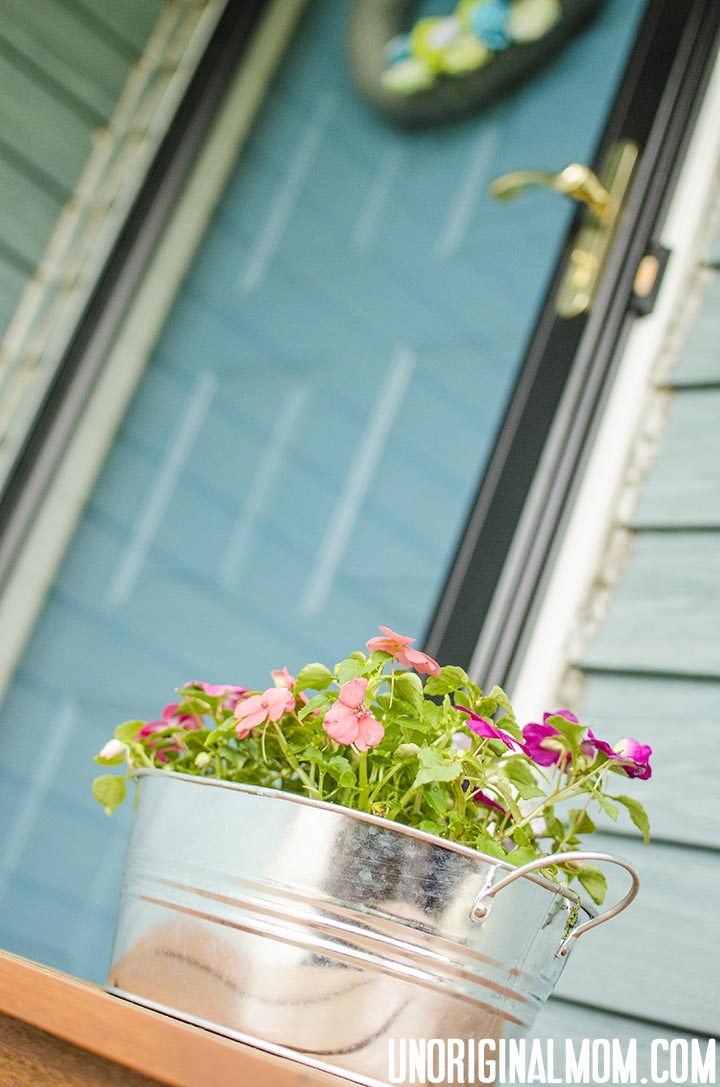 (read more about the spring yarn wreath on our front door in the background!)
The thing I love about planters like this is that it's a super easy (and cheap!) addition to our front porch that didn't require any creativity or skill…it was impossible to mess up!  I'm looking forward to creating more simple planters and window boxes for our deck.
Happy Spring!


Check out these great link parties where you'll find this post linked up!


Get your copy of my FREE meal planning binder!
Sign up to get a free copy of my meal planning system - an 11 page printable meal planning binder, complete with a pantry inventory, shopping list, and more to help get on top of your menu each week!