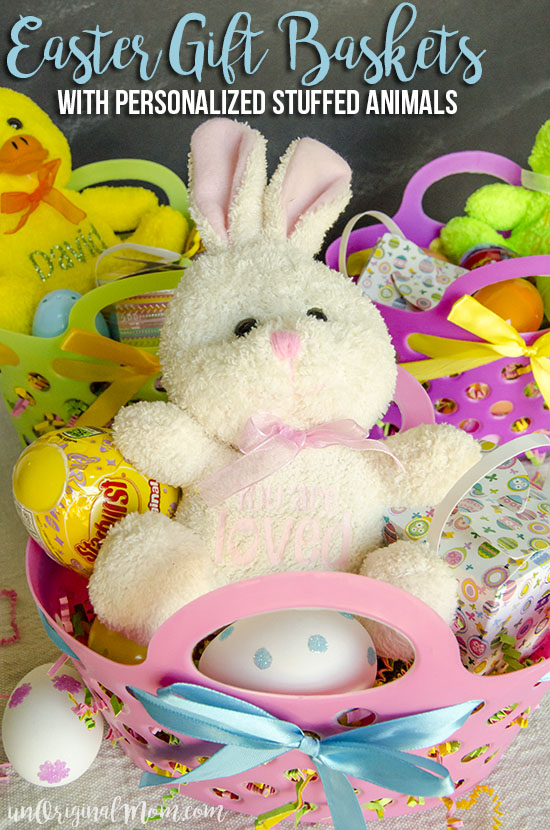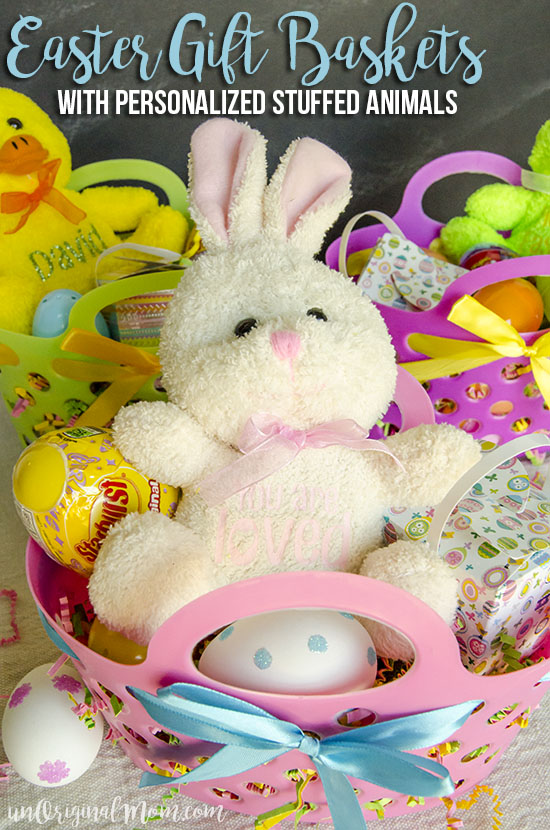 Can you believe Easter is less than a month away? It's been an odd winter around here with not a lot of snow and several brief glimpses of spring weather, so all those little spring-weather teases have left me more than ready for warm weather to stick around for good. In the meantime, though, it's time to get prepping for Easter!  We do small Easter baskets with our kids, but beyond that I've never really associated Easter with gift-giving.  I'm not sure why, since Easter is really all about sharing the incredibly good news of the Easter story – not about keeping it to yourself!! So this year, in the spirit of spreading hope and joy, I decided to put together some little Easter gift baskets with yummy treats to drop off at our local homeless shelter.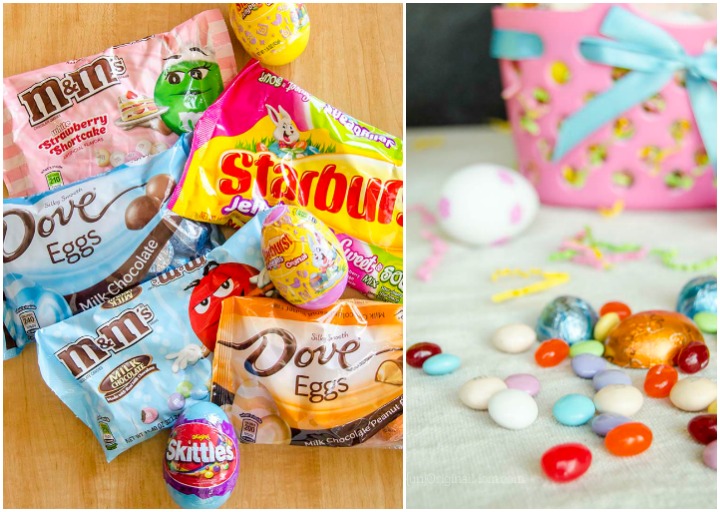 To add a personalized element to these baskets, I decided to try out the heat transfer vinyl tutorial that I saw on the Silhouette School blog last Easter – Melissa was able to use her Silhouette to personalize little stuffed animals from the dollar store with HTV names, and they looked so cute! So I tried it out – and it worked really well! (She's got instructions over there for how to do this with a heat press, too, so make sure you pop over there for a more detailed tutorial.)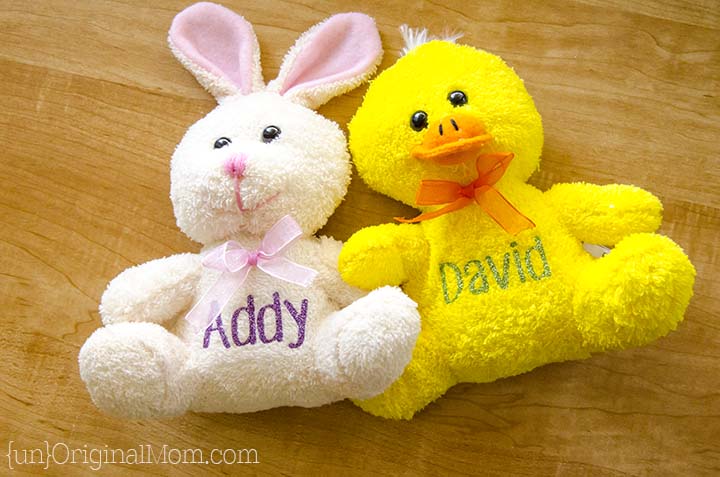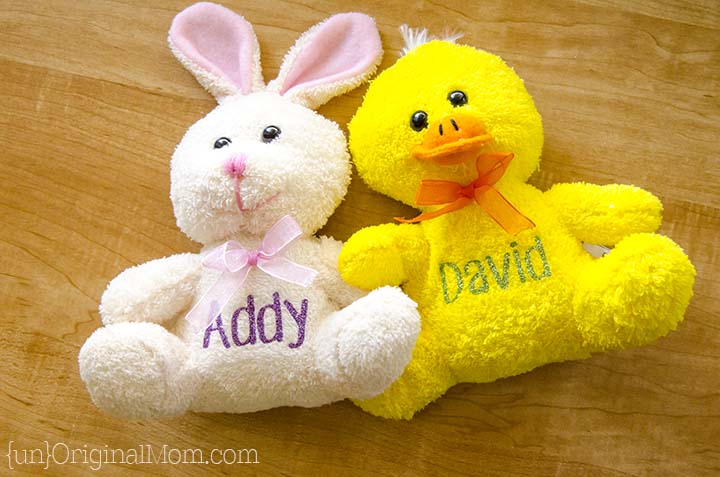 I made a few personalized with names using glitter HTV, and a few generic phrases with regular HTV. First I used my Silhouette to cut the vinyl, then I weeded away the excess.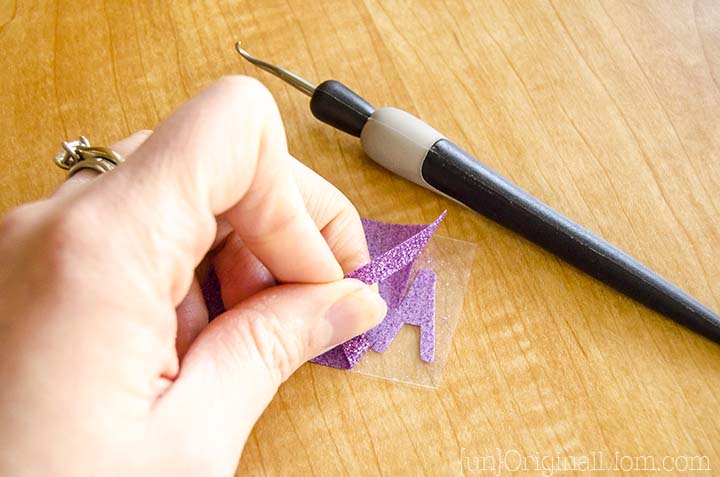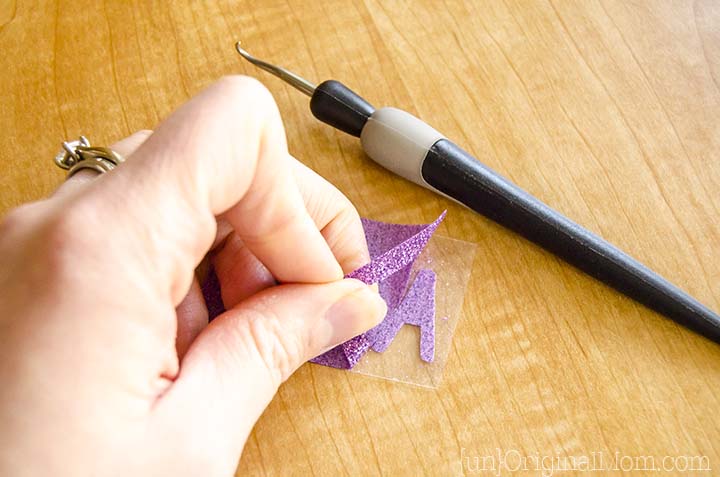 After I got the designs laid out where I wanted them, I laid a pressing cloth over the animals and ironed on the HTV. Instead of doing it on the ironing board, I just did it on the tile floor so I could use lots of pressure. I didn't have any trouble getting the HTV to adhere.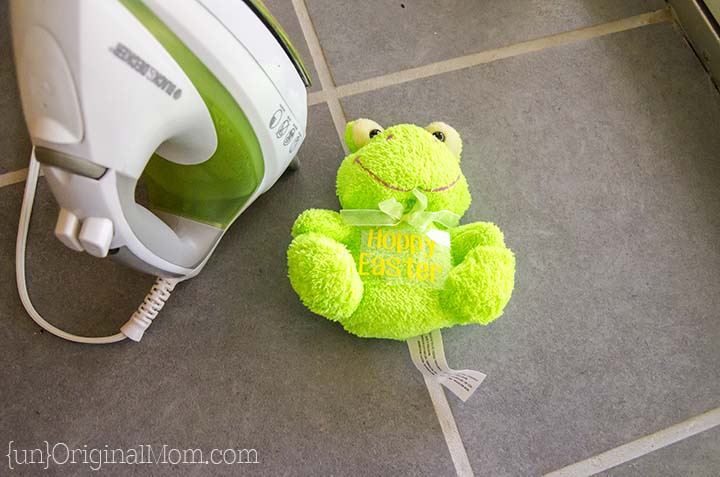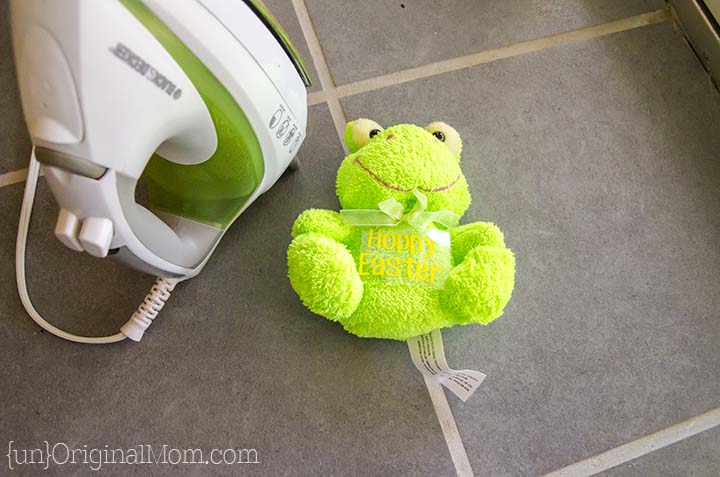 Aren't they adorable? I love how easy and inexpensive it was to create these little "Easter buddies." Since I don't know exactly who will end up with these baskets and I can't personalize them all, I made some generic ones with the phrases "Hoppy Easter" and "You are loved." I'd like to make a few more with some Bible verses, or "Jesus loves you."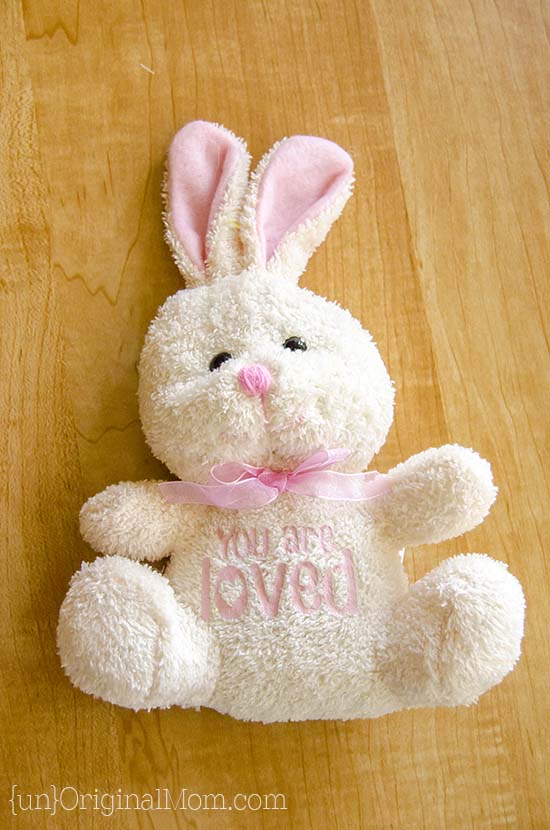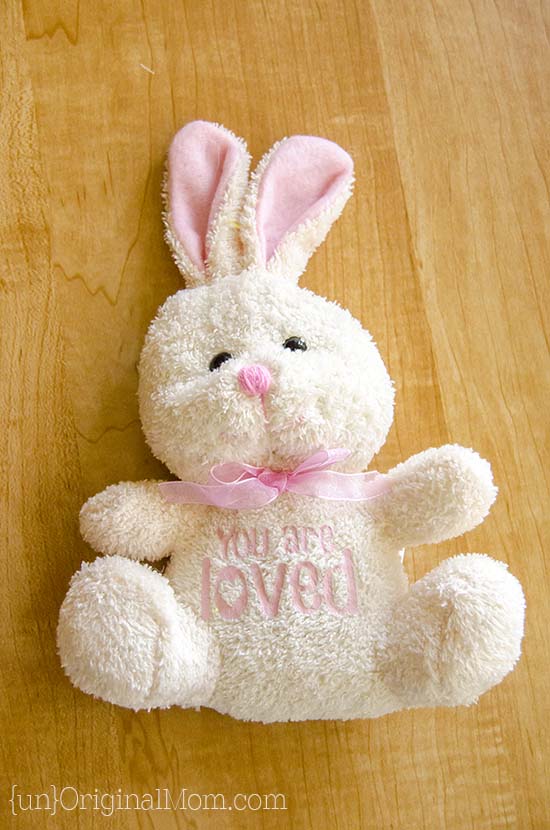 I found some cute Easter "take out box" style treat boxes that I thought would be perfect for filling up with candy for the baskets. I filled them with a variety of candy.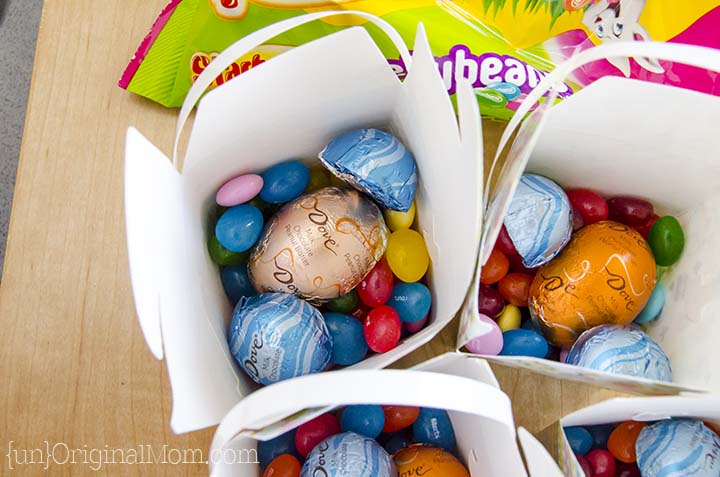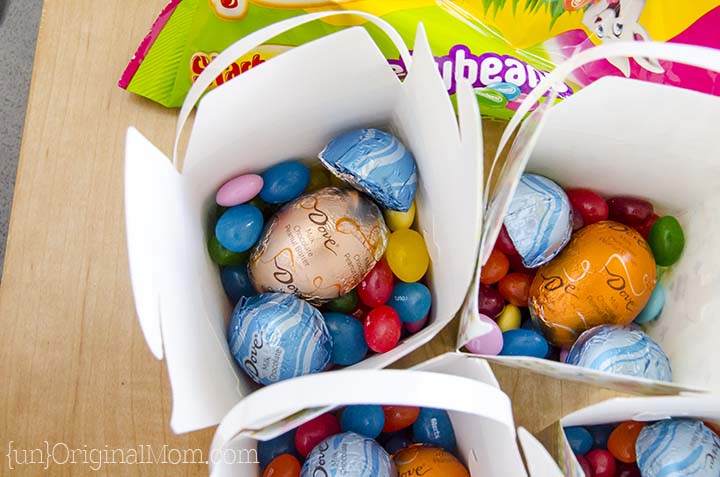 Then I put together each basket with a stuffed animal and treat box. They look so colorful and cheerful!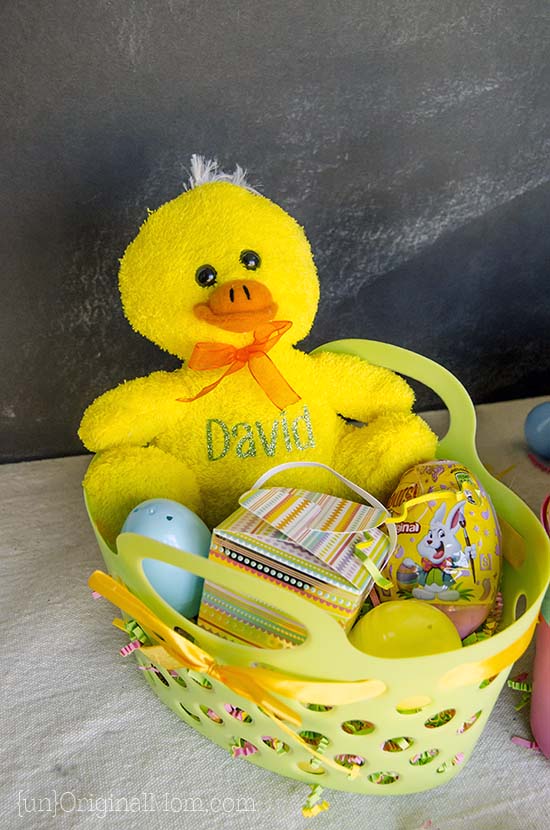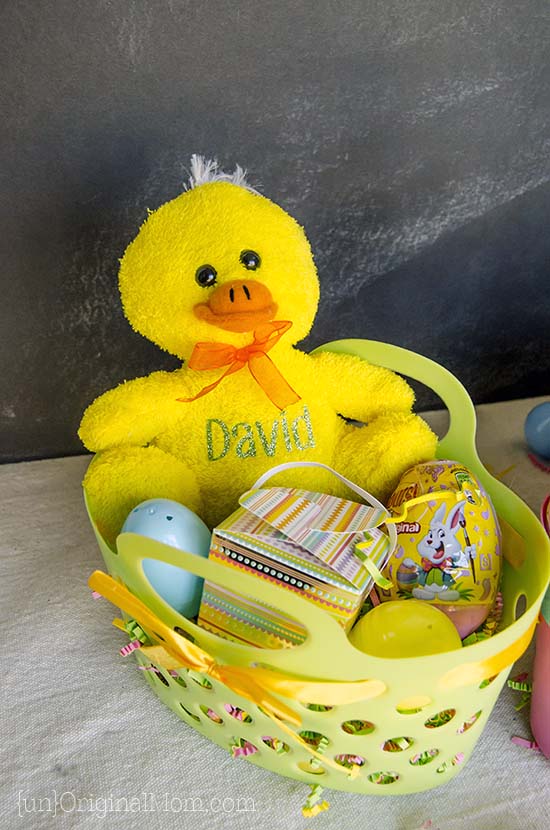 I'm going to make several more of these and drop them off at our local homeless shelter to be distributed to some folks in need of a little extra love this Easter.  They were really easy to put together and a great lesson to talk through with my 3 year old as she helped me assemble the baskets. I hope they'll bring a smile to someone's face!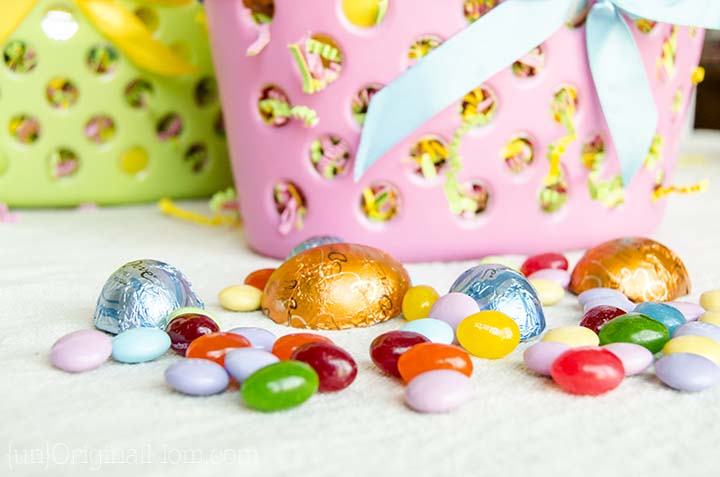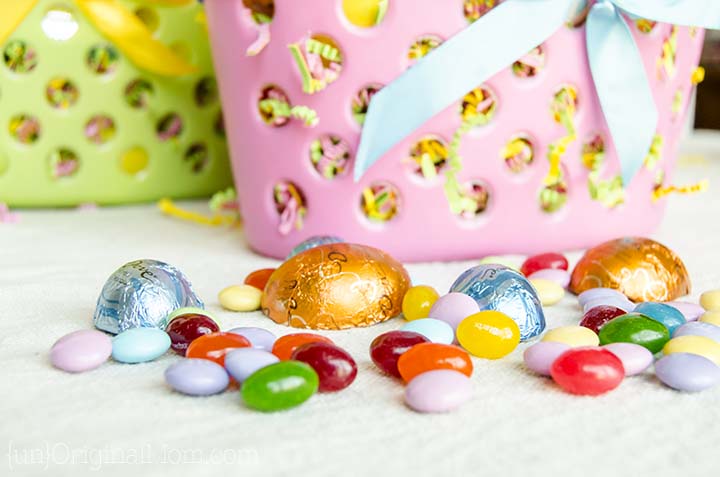 Who could you put little Easter gift baskets together for this Easter? Maybe you could drop some off to be distributed at a homeless shelter, food bank, women's resource center, low income medical clinic, community center, etc. Or it might be fun to gift them anonymously to some friends or neighbors!


Get your copy of my FREE meal planning binder!
Sign up to get a free copy of my meal planning system - an 11 page printable meal planning binder, complete with a pantry inventory, shopping list, and more to help get on top of your menu each week!