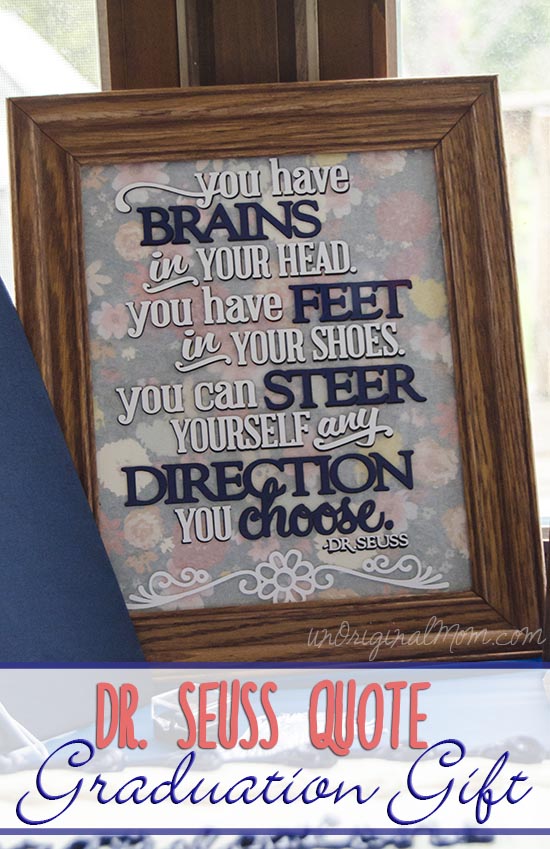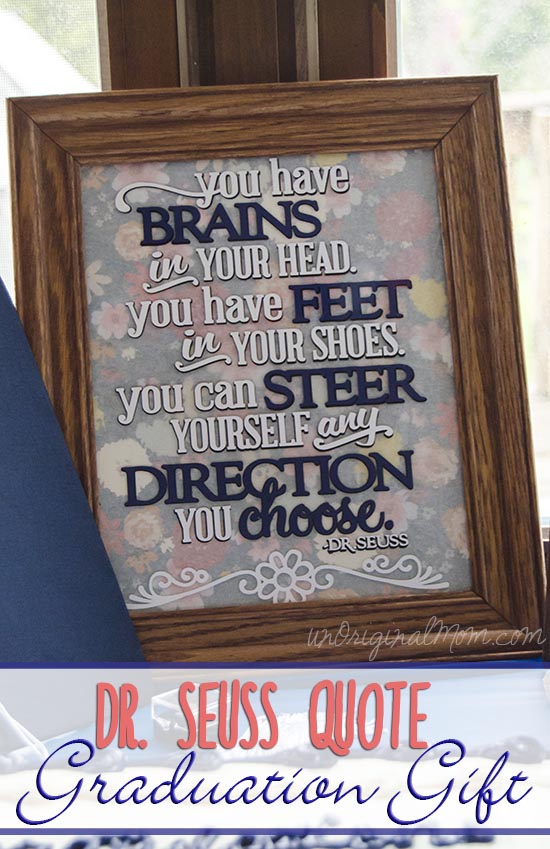 My baby sister graduated from college this weekend!  Boy, does that make me feel old.  We had a great time celebrating with her and the past four years of her life at Penn State with friends and family.  I contributed some decorations for her graduation party (more on that later), but I wanted to share a Dr. Seuss Quote Graduation Gift that I made for her!
I used this image from the Silhouette store for the text, and this image for the flower border.  Then I cut and applied the vinyl to the glass of a photo frame using the same method that I described in this post (including a nifty trick on how to line up your vinyl lettering perfectly!).  Then I had to do some troubleshooting.  I wanted to use a piece of floral print scrapbook paper for the background, but it was distracting from the text and made it difficult to read…so I tried covering it with a piece of white tissue paper.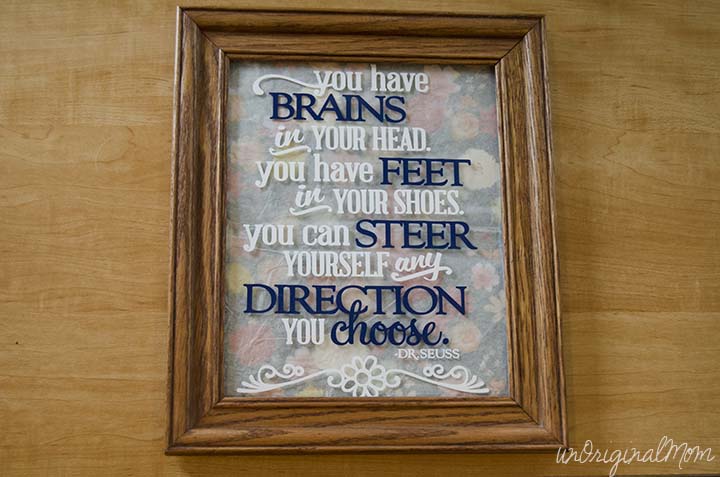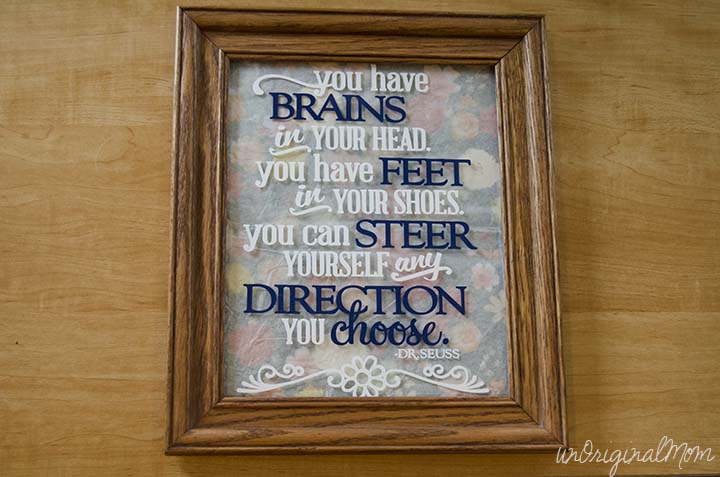 It was better than before, but the text still didn't pop the way I wanted it to, especially from farther away.  So I set about creating a "shadow outline" for the text.   I used the offset tool on the entire design to make the text a little bit fatter, mirrored the whole image, and then cut it out of black Silhouette brand vinyl.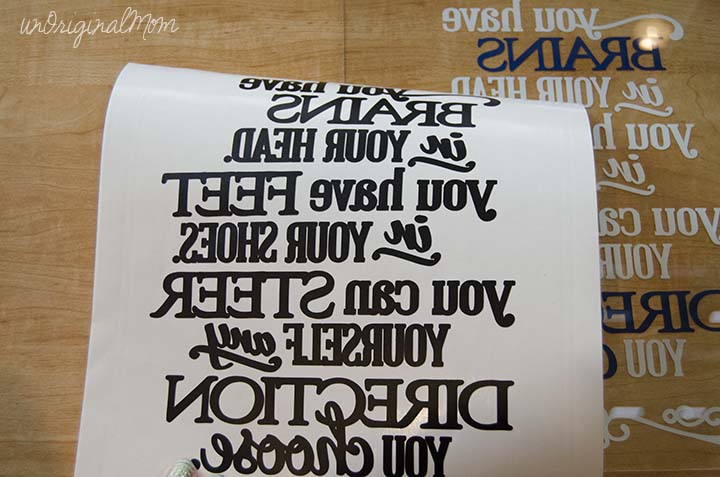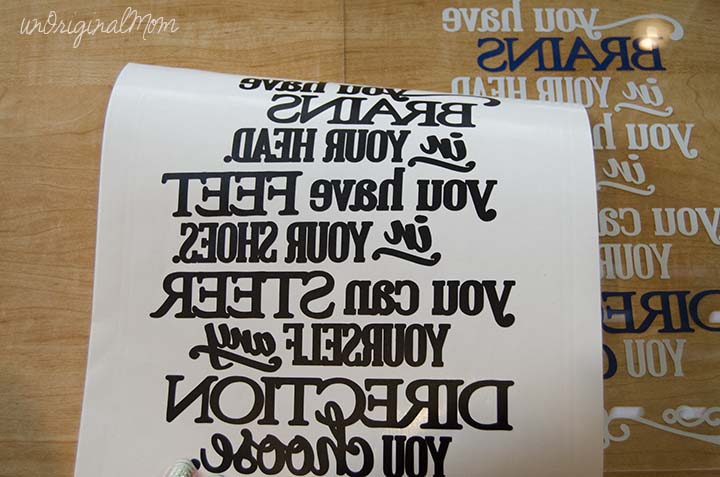 Then I adhered it to the back side of the glass, since my other vinyl lettering was already on the front – that made the text appear to have a thin black outline, which is exactly what I needed to get it to stand out from the background!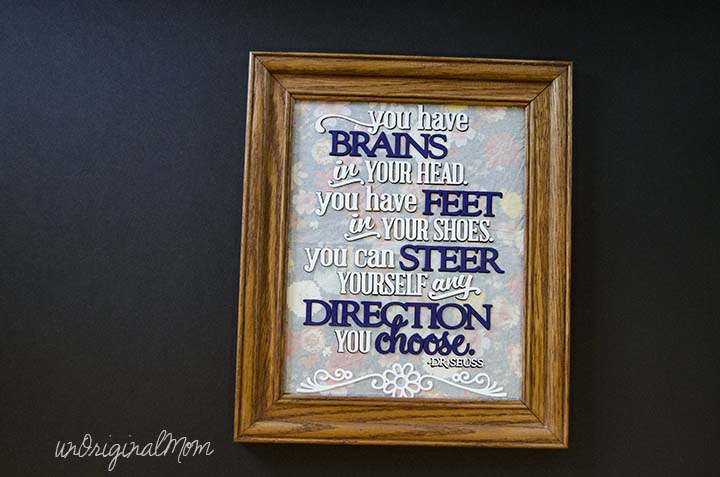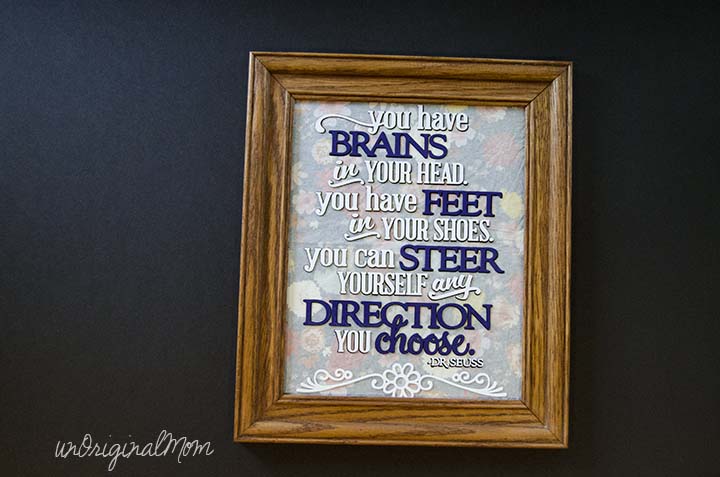 It was a beautiful addition to the decor at the graduation party, and my sister loved it.  I know it's true for her, too – she can go any direction she chooses!!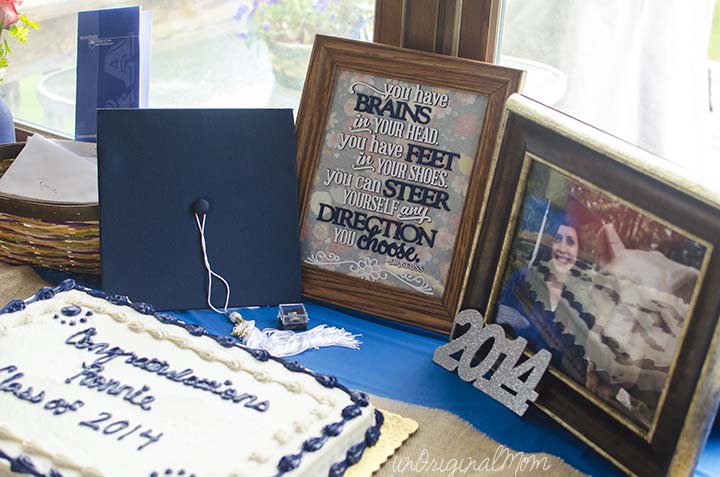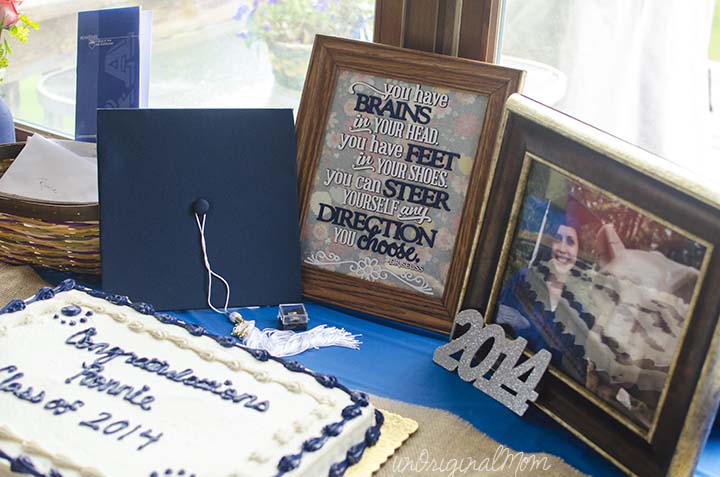 See more details from her graduation party here!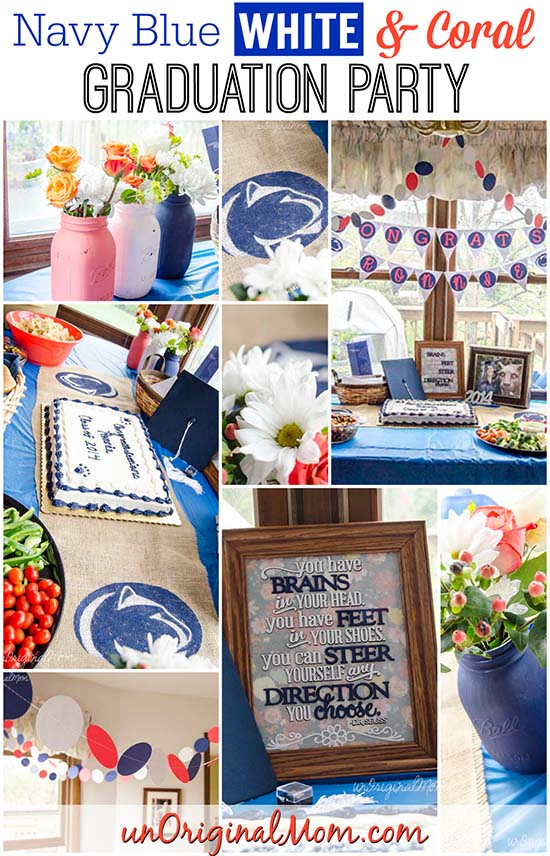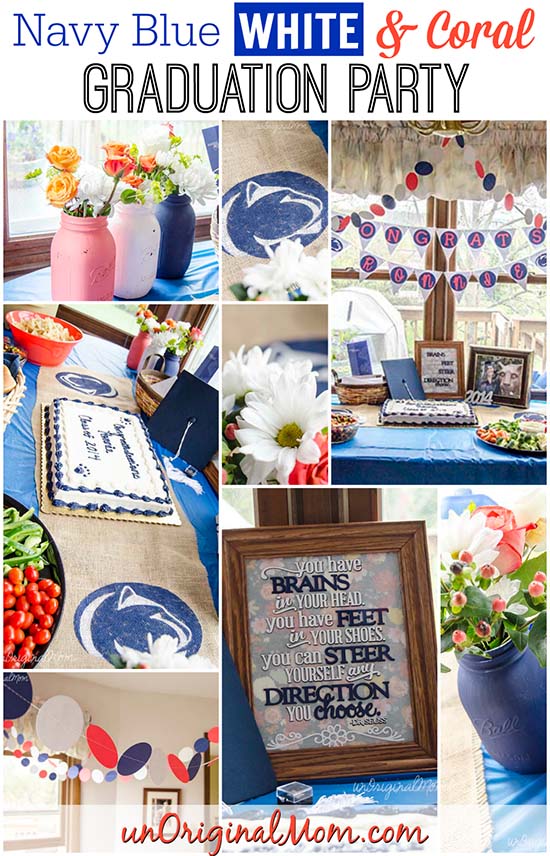 Well folks, it's the second Monday of the month, you know what that means…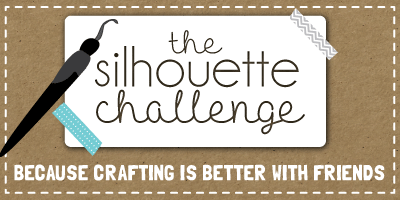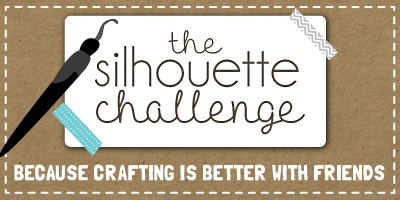 …it means the inspiration doesn't stop there!  This month's theme is FLOWERS…so prepare to be amazed at all of the different kinds of flower projects you can make with your Silhouette!
1. Create & Babble // 2. Kate's Paper Creations // 3. Please Excuse My Craftermath // 4. Tried & True // 5. unOriginal Mom // 6. Mama Sonshine // 7. Adventures in All Things Food & Family // 8. The Experimental Home // 9. The Outlandish Momma // 10. Whats Next Ma // 11. Dream a Little Bigger // 12. Silhouette School // 13. Creative Ramblings // 14. Our Rosey Life // 15. Bringing Creativity 2 Life // 16. Practically Functional // 17. Minted Strawberry // 18. Two Purple Couches // 19. Simply Kelly Designs // 20. Grey Luster Girl // 21. TitiCrafty // 22. My Mom Made That // 23. Architecture of a Mom // 24. My Paper Craze // 25. The Sensory Emporium // 26. Ginger Snap Crafts // 27. Mabey She Made It // 28. McCall Manor //
If you don't have time to make it through all these fabulous projects now, be sure to pin it and come back later!
I hope you've been inspired!




Get your copy of my FREE meal planning binder!
Sign up to get a free copy of my meal planning system - an 11 page printable meal planning binder, complete with a pantry inventory, shopping list, and more to help get on top of your menu each week!