True confessions on unOriginal Mom today:  I am NOT artistic.  I desperately wish I was, but I'm not.  At all.  I like coloring inside the lines, tracing things, printing a sign out on the computer instead of hand lettering it.  Honestly, that's one of the reasons I started this blog (and named it unOriginal Mom) in the first place – because I don't think of myself as very talented when it comes to the creative side of things.  That doesn't mean I don't love crafting – I am easily inspired by great ideas when I see them, and I love following a tutorial to create neat things.  Usually I'll end up with some creative inspiration along the way that puts my own twist on things, and sometimes I end up going in a completely different direction and coming up with something almost completely original.  But it's rare that I come up with a brilliantly creative idea out of the blue.  And I cannot draw or paint to save my life!  But that doesn't mean I don't want to.
It all started with a discarded pallet-type thing in our backyard.  It was there when we moved in, I think an old air conditioner pad or something.  But I knew from the moment I saw it that I wanted to paint it!  So I hosed it off and sanded it down, then put it in the garage while I gained the courage to attempt something artistic.
Of course, there was inspiration for this project.  I discovered this beautiful painted sunset pallet art from Lake Girl Paints on Pinterest – she even has a great tutorial on how to create one of your own.  She has made several different kinds of ocean art like this, and they are all stunning!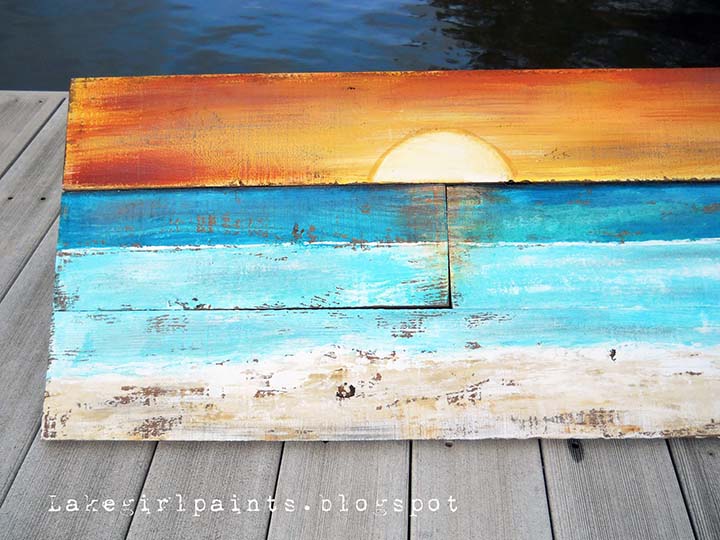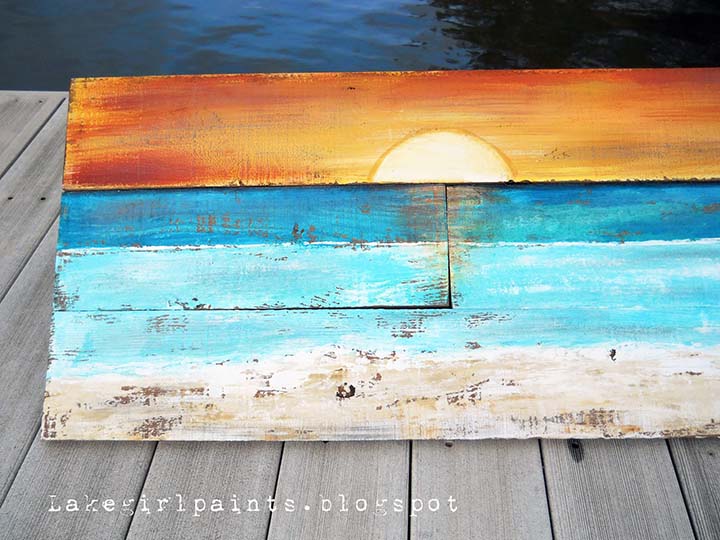 I knew I couldn't just jump in and paint something and have it turn out like that…but I thought, what the heck, I'll give it a try and see what happens!  So one lovely summer afternoon at the beginning of nap time, I gathered my supplies on the patio table and set to work.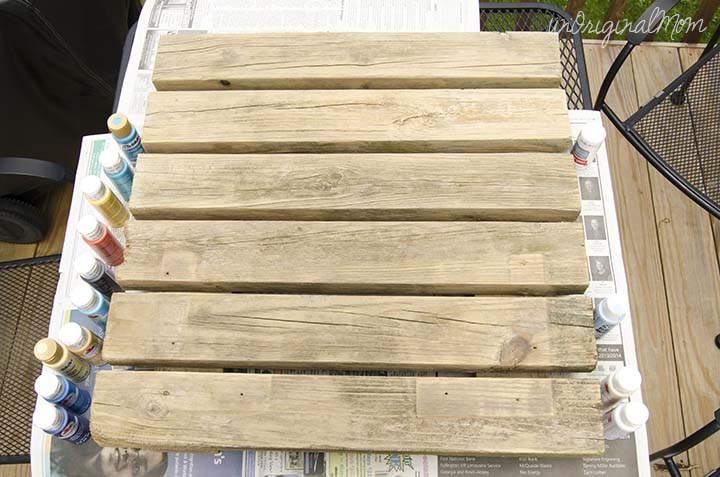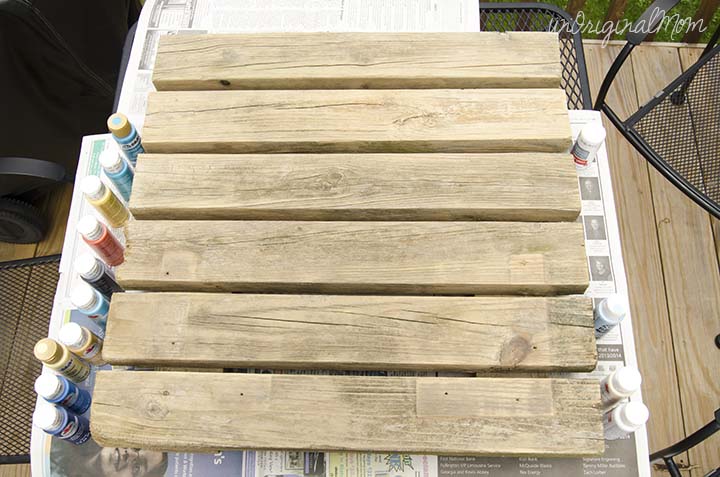 It was really pretty therapeutic to paint.  I didn't have much rhyme or reason to my strategy…I just followed some of the recommended color ideas from Lake Girl Paints and dove in.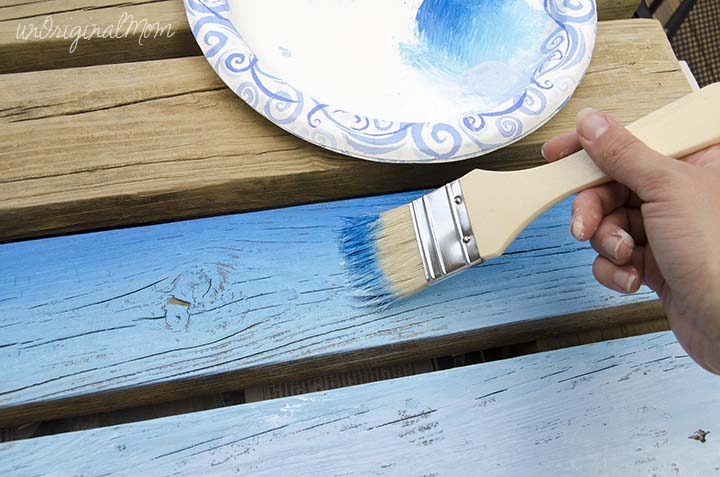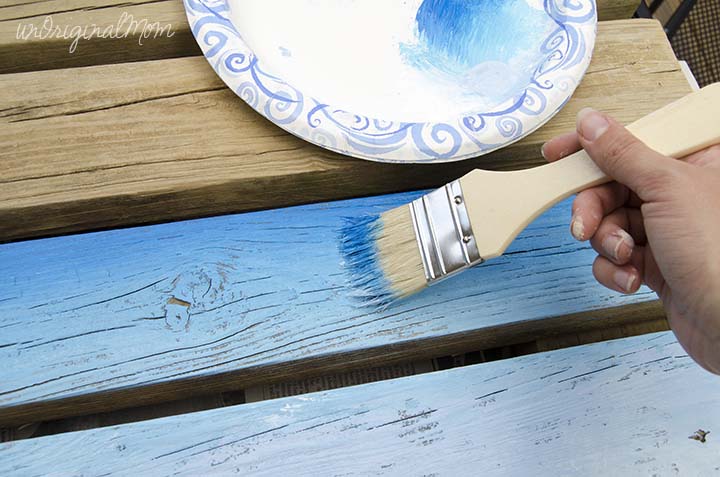 I even got artistically adventurous and mixed some of my own paint colors on a paper plate!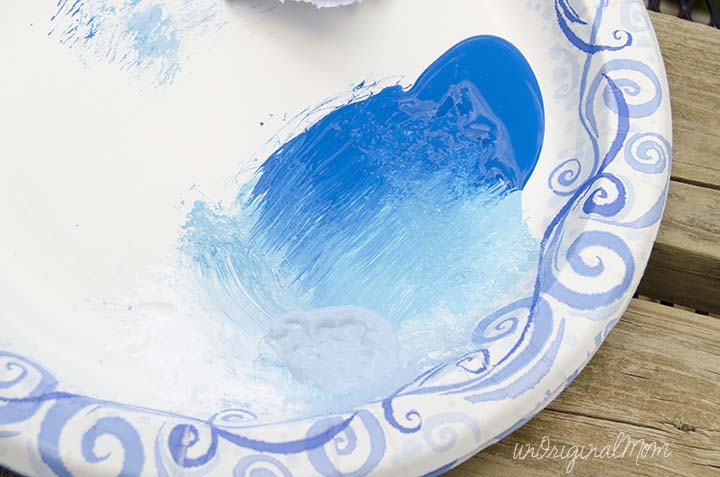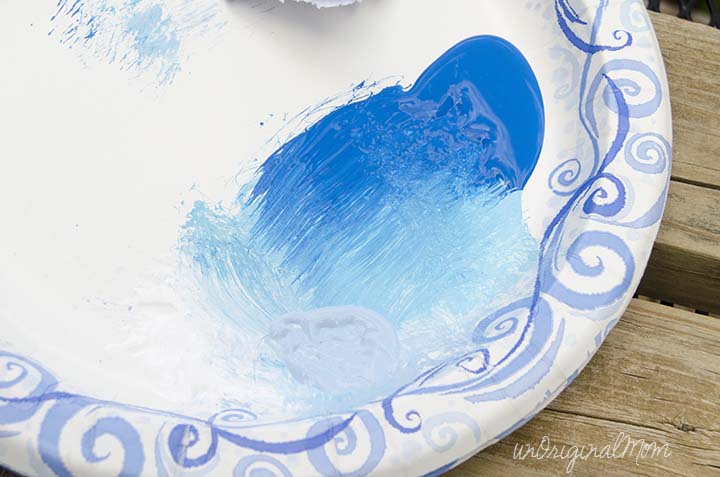 I love the card stock technique from Lake Girl Paints – it really added some neat texture!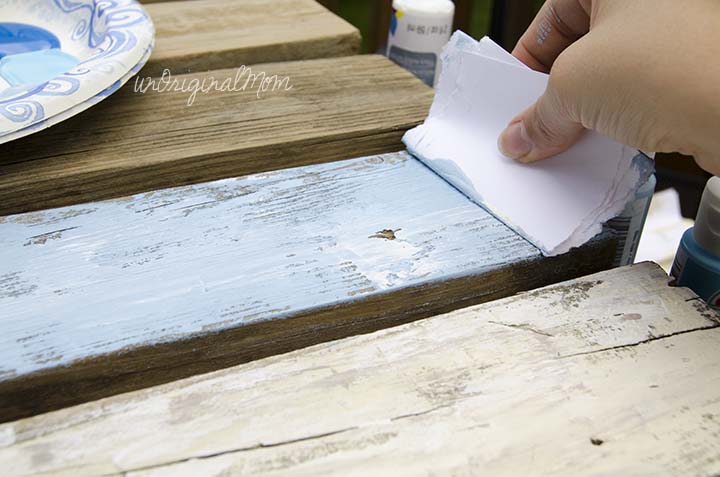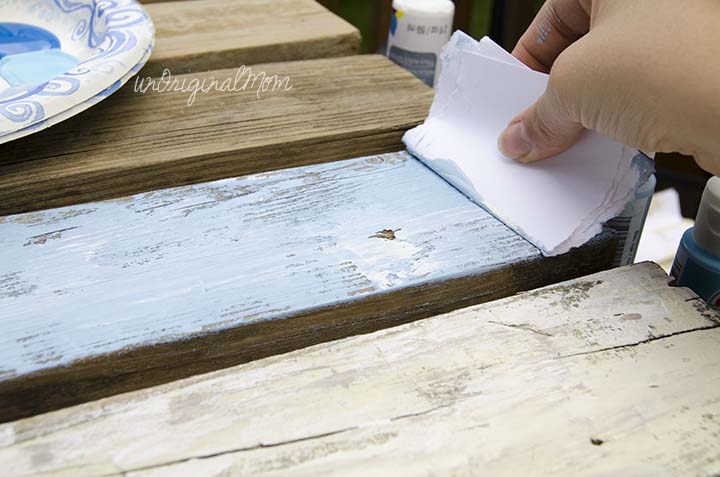 As I sat there, watching this art emerge from my own paintbrush, I felt an immense sense of accomplishment and self-satisfaction.  I still don't think I'm much of an artist (and I know that this painting really isn't that good), but I discovered something about myself in the process of painting this ocean sunset.  Maybe there is a little bit of an artist hiding deep down inside…under a rock…at the bottom of a deep ocean.  But there is something there!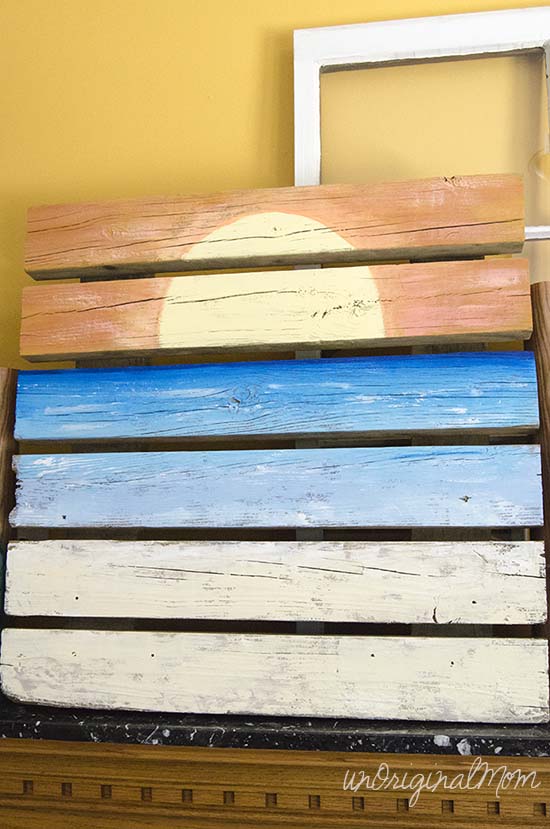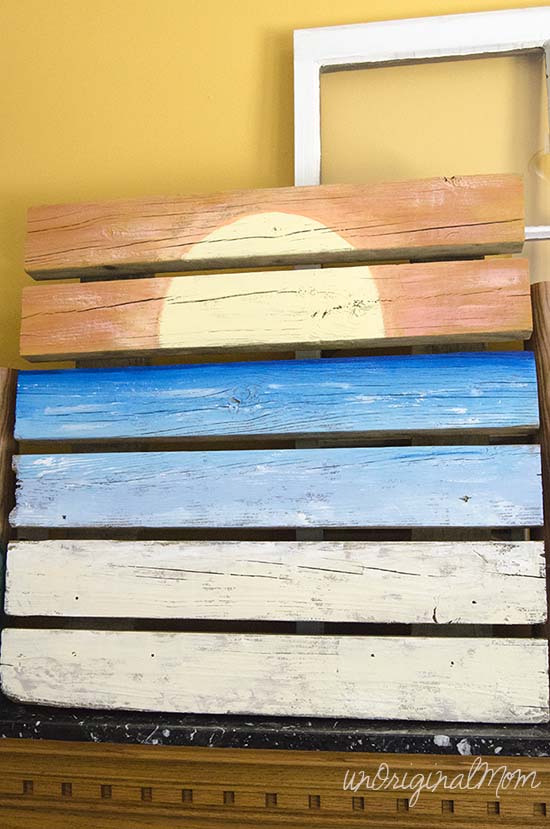 In case you'd like to try your own, here are the colors I used for the sand: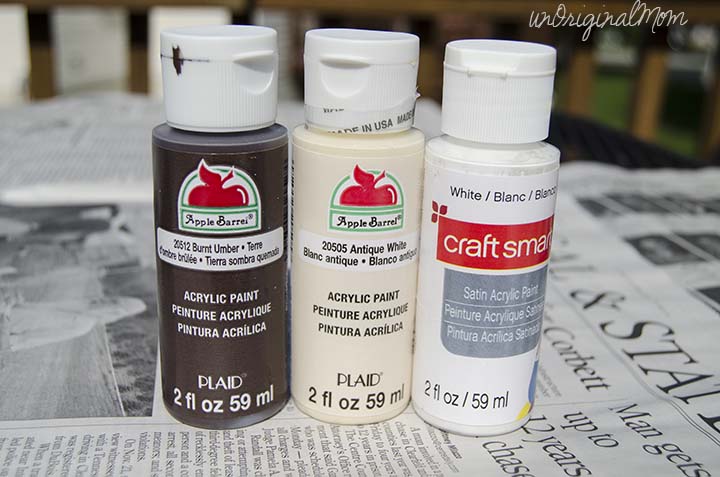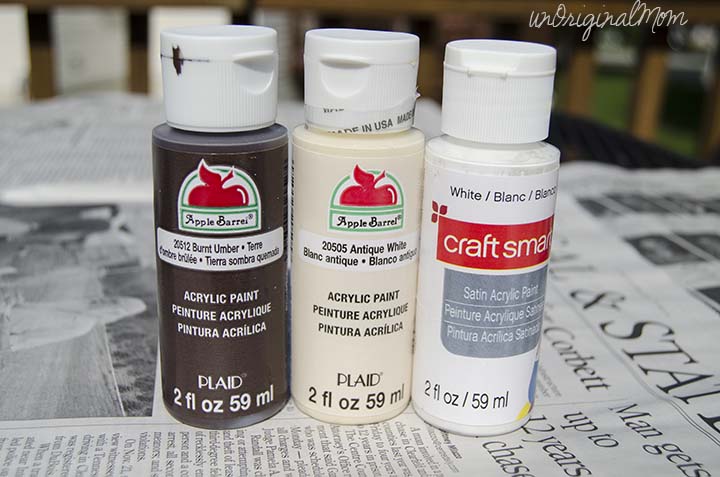 The water: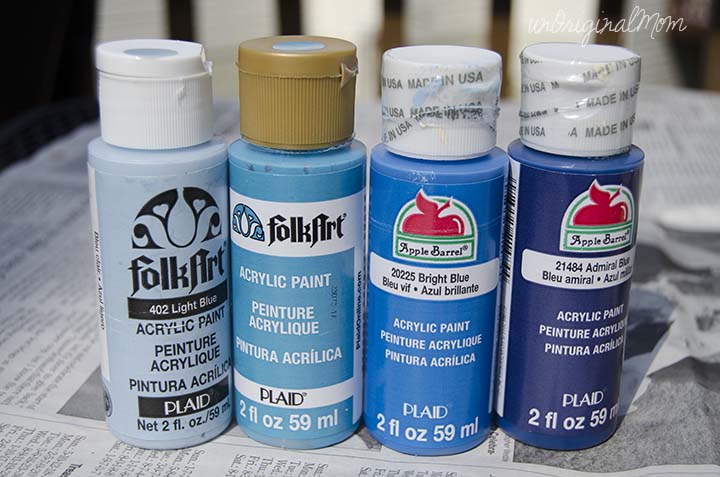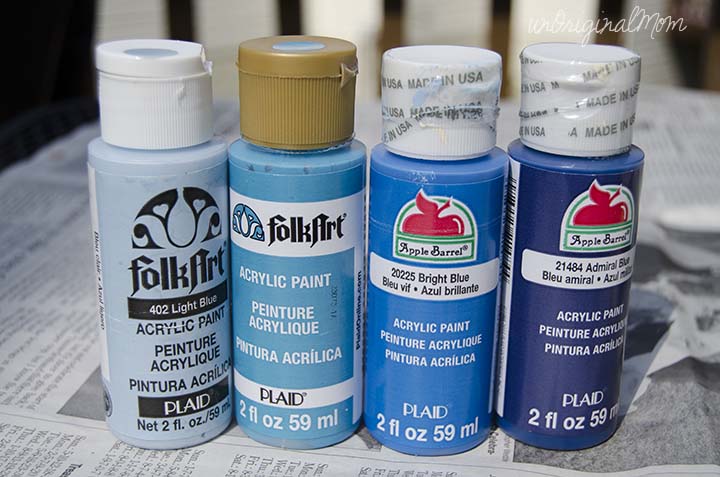 And the sunset: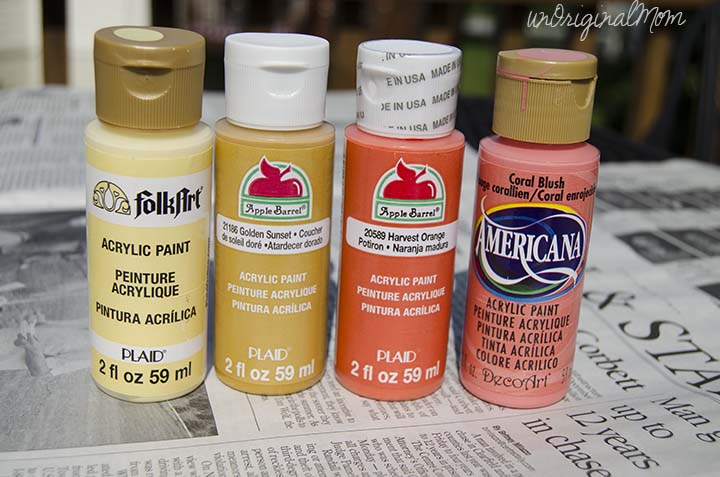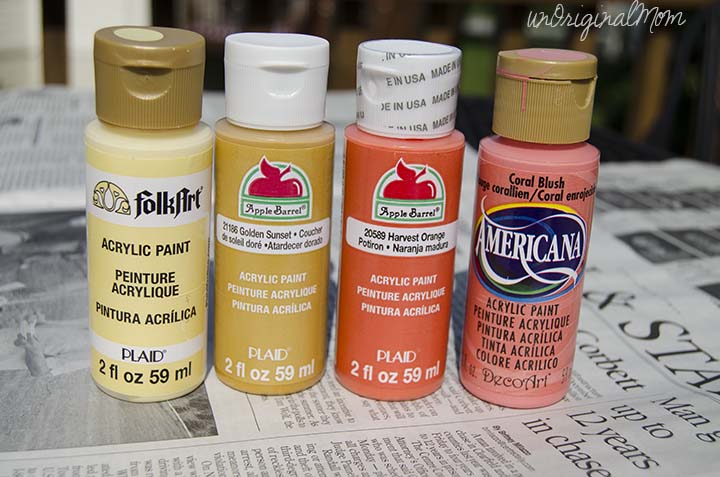 My "masterpiece" is now the centerpiece to our summertime mantle – and I smile each time I see it!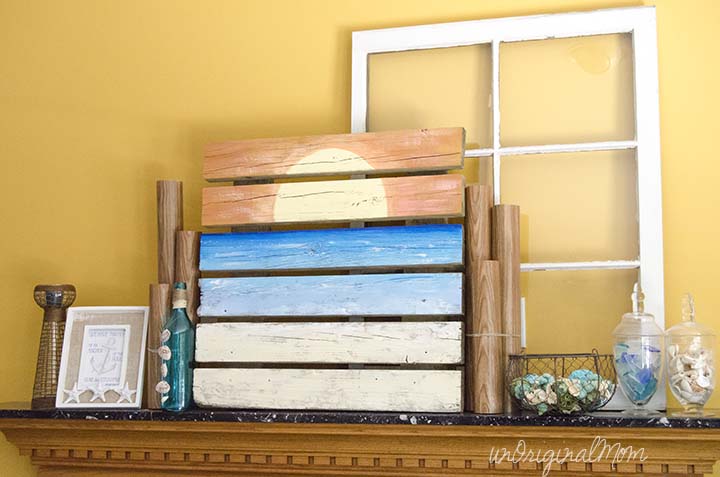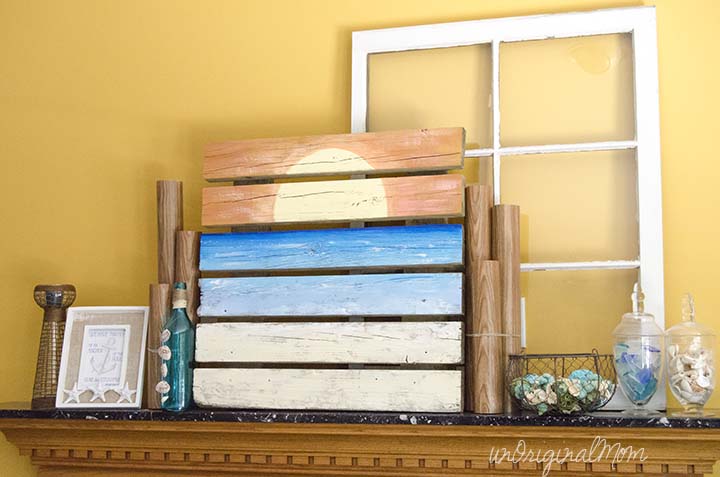 And I added some fun elements to the beach-themed mantle, including making dock pilings out of pool noodles, following this tutorial from Miss Kopy Kat.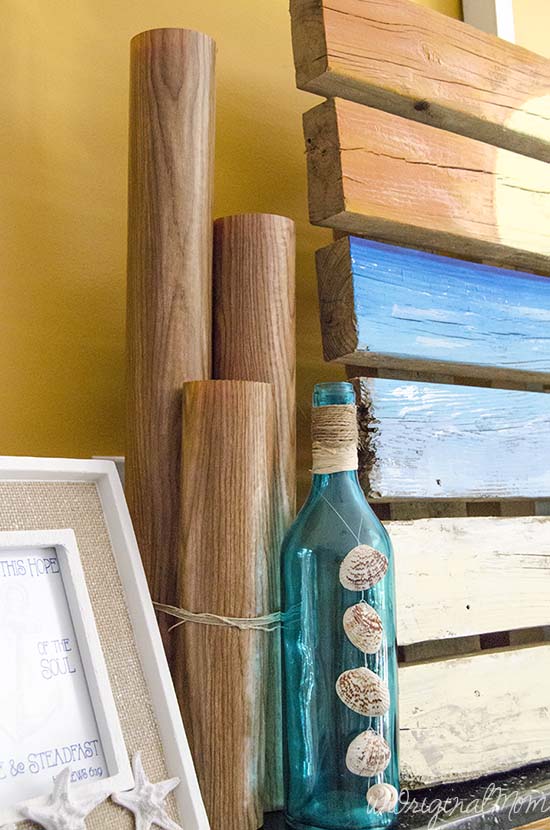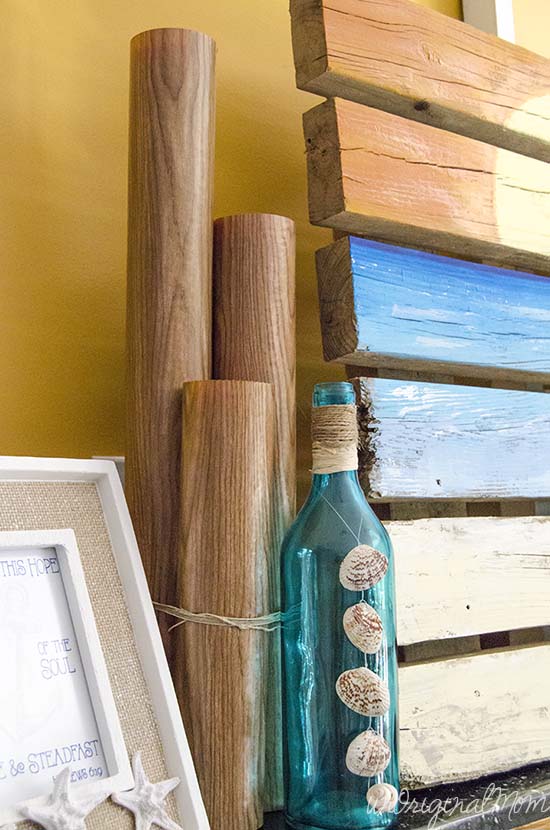 And I used my Silhouette sketch pens and this free sketch file from Clever Someday to make this scripture art.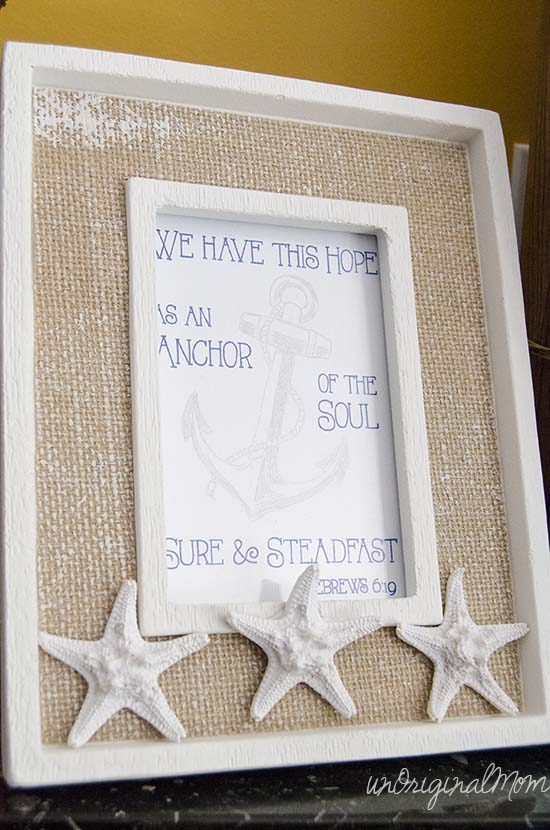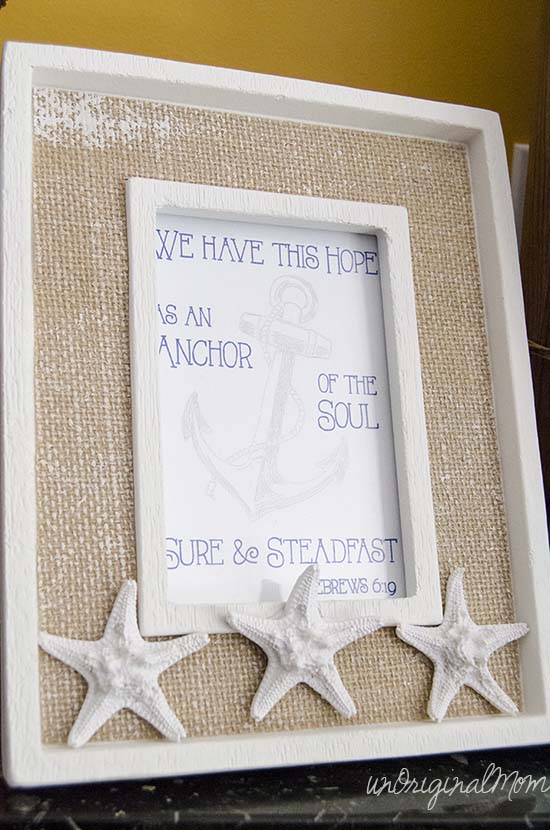 They are a great complement to my painted pallet art!
I know it's nothing spectacular, but I am pretty proud of it. :-)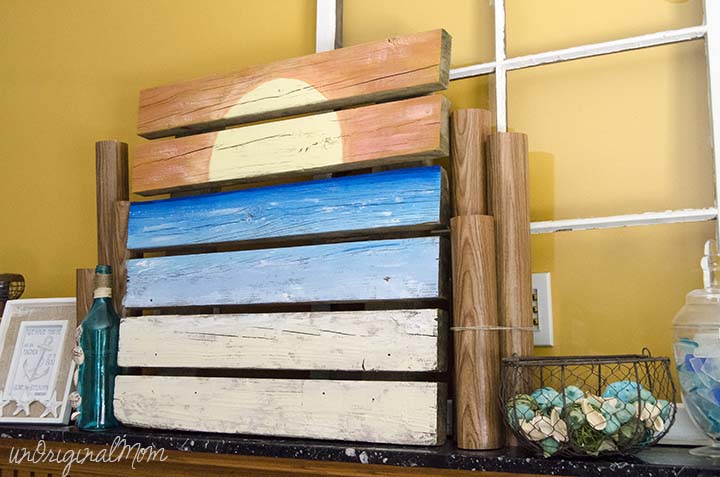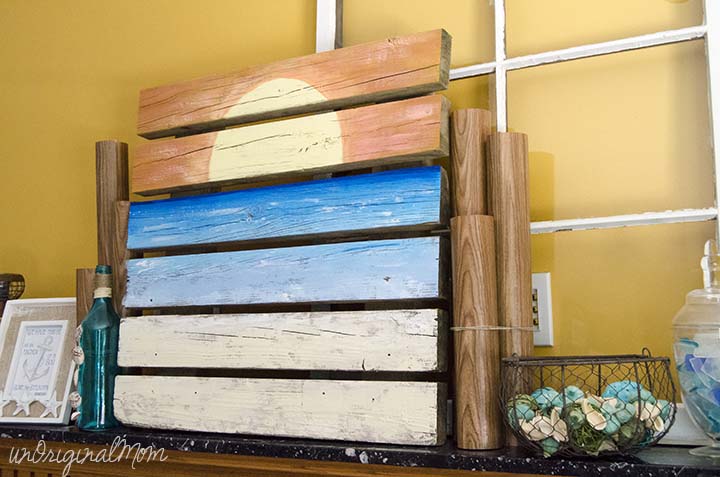 So let me be your cheerleader for a minute – what is your "pallet painting?"  Something that you don't think you can do?  DO IT!  Step out of the box, and try something new.  What have you got to lose?  I think you'll be surprised at what you find inside yourself!


Get your copy of my FREE meal planning binder!
Sign up to get a free copy of my meal planning system - an 11 page printable meal planning binder, complete with a pantry inventory, shopping list, and more to help get on top of your menu each week!