My husband and I celebrated our 7th wedding anniversary this week, which reminded me of the gift I gave him on our 5th anniversary – an engraved wood-handled hammer. Then I realized I'd never actually shared this idea with you lovely readers! It's such a simple, unique, and inexpensive gift idea that I thought it was worth a quick post.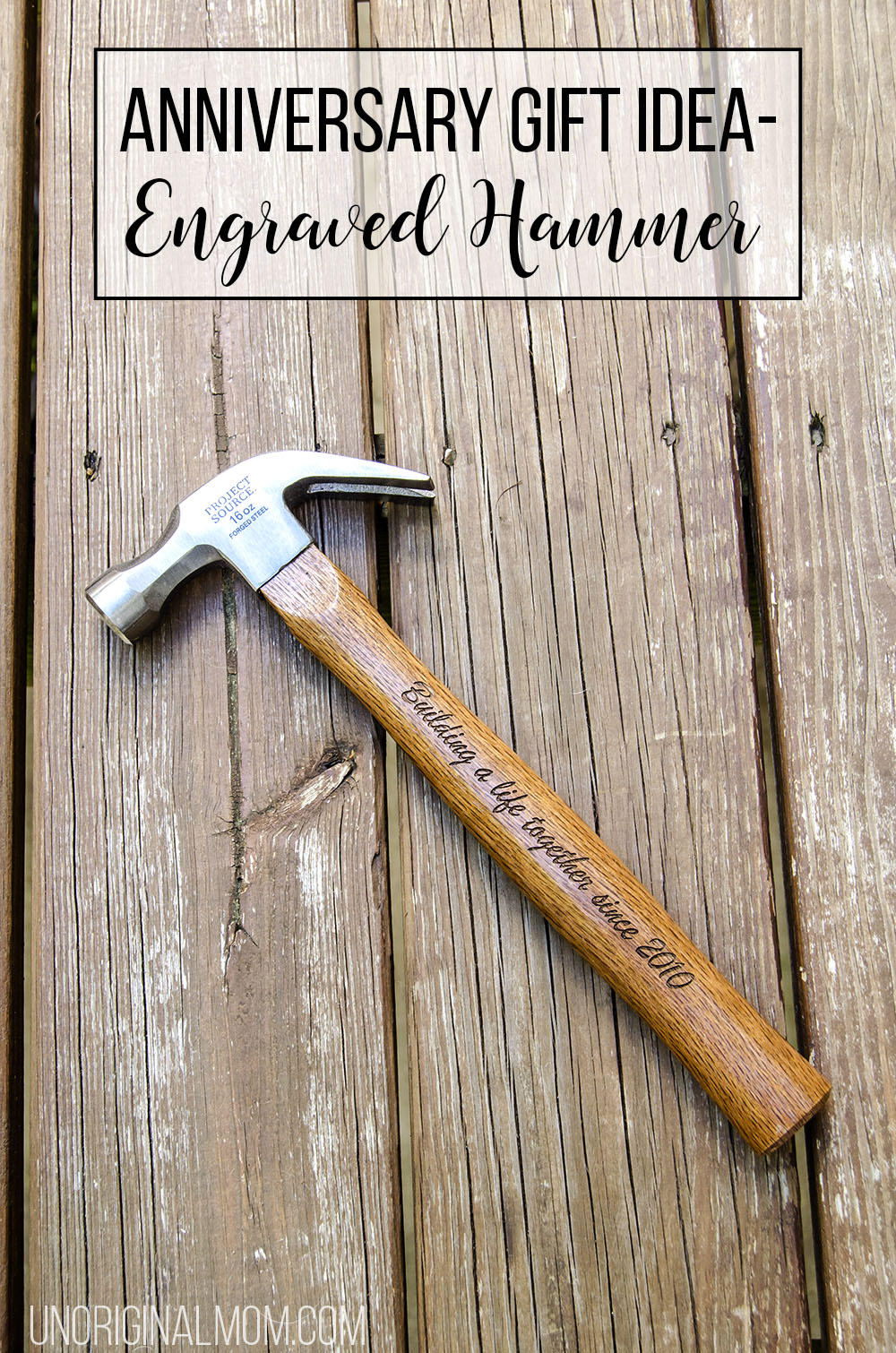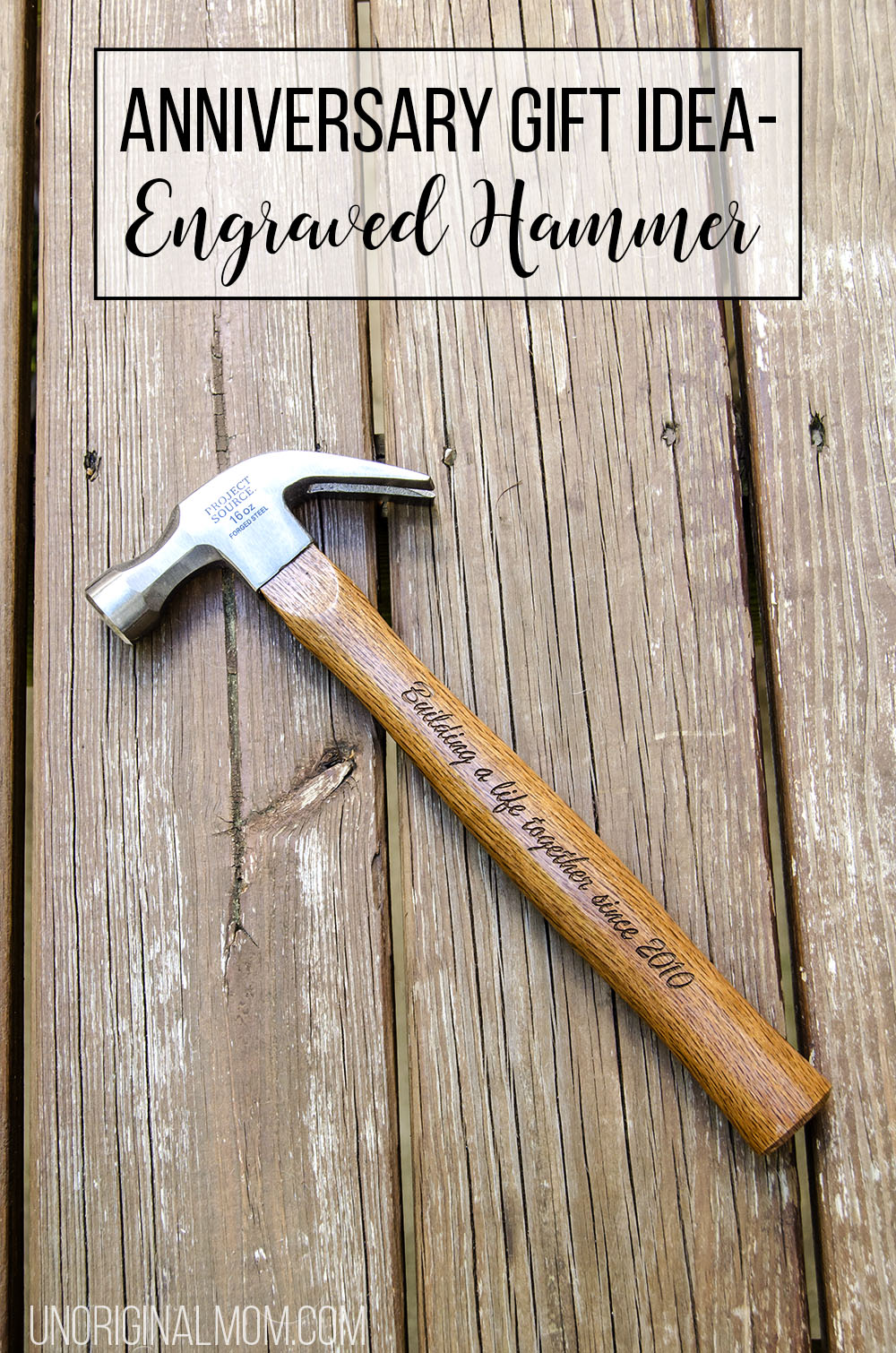 The traditional 5-year anniversary gift is wood, and so I thought long and hard about a wooden gift to give to my handy "Mr. Fix-It" hubby. I think I originally came across this idea after seeing an Etsy listing, though it's been so long I don't know which one. I could have created a DIY version of this just using vinyl cut with my Silhouette, or even used a wood burner, but I really wanted it to be professionally engraved. And of course, being the procrastinator that I am, by the time I came up with this idea I didn't have time to buy an engraved hammer on Etsy and get it here by our anniversary. I did a quick online search, though, and found a local guy that did custom wood engraving projects from his home with a laser engraver. (Local folks, I used Iron Horse Engraving – I'd highly recommend him!)
I just purchased a $7 wood handled hammer from Lowe's, took it to the engraver, and paid about $10 for him to engrave the handle with "building a life together since 2010."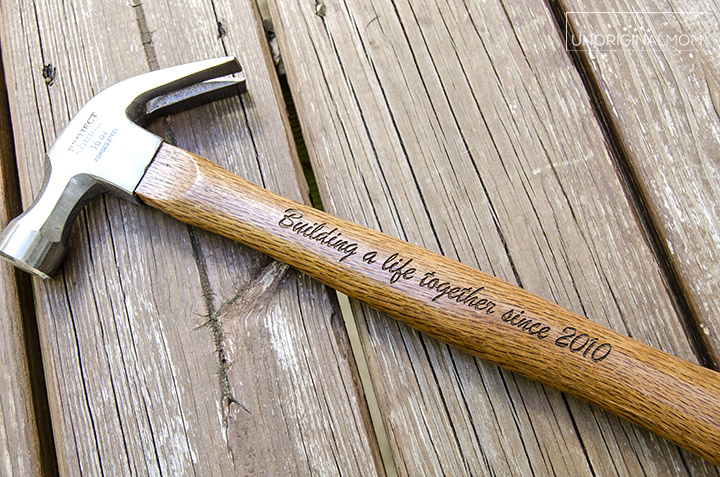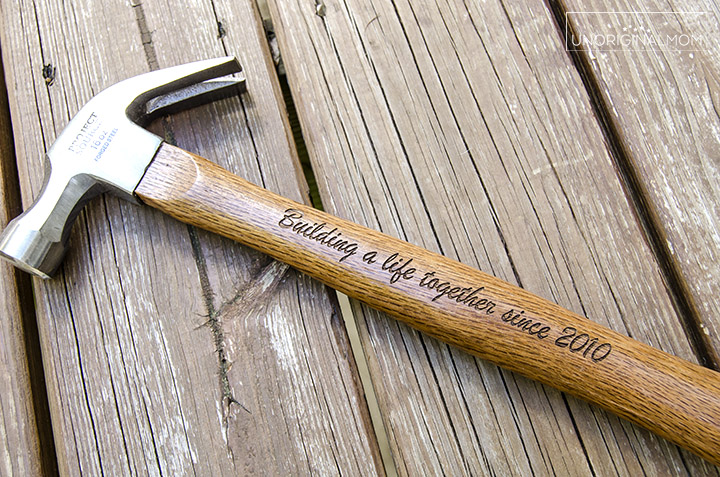 The engraving looks so nice! It's actually engraved pretty deeply into the handle, deeper than a wood burn would be.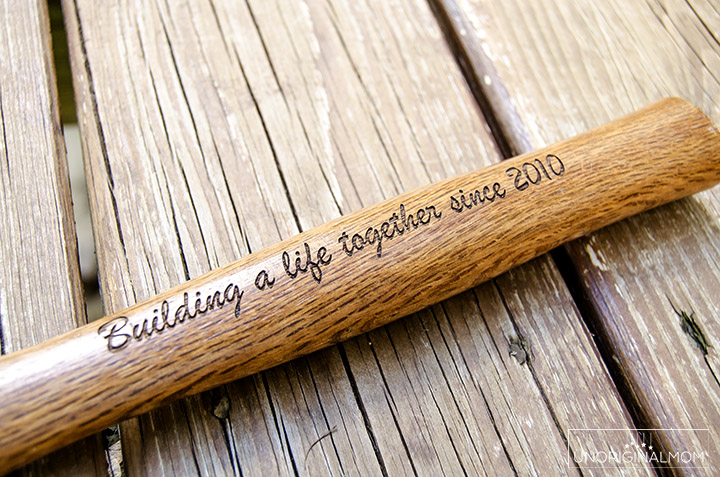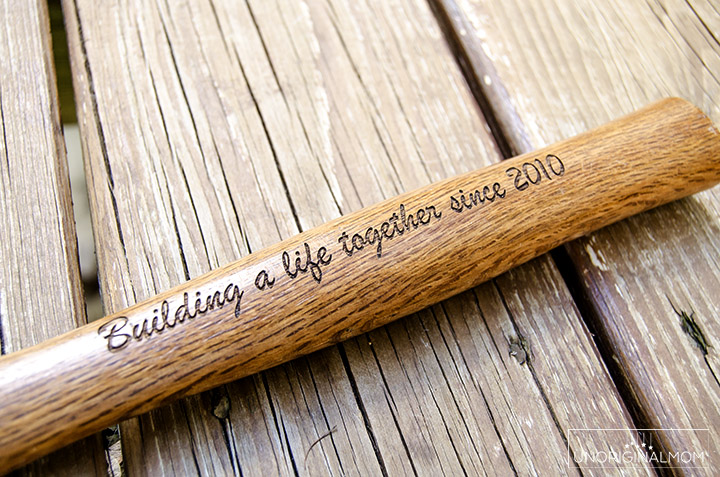 We're still working on getting a nice "finished" workshop area for my husband…but when we finally get it together, I am envisioning this hammer will be displayed prominently on his pegboard or even in a shadowbox.
If you'd like to have one of these made as a gift, your best bet is probably Etsy – or do a little detective work to see if you can find a local wood engraving place that will do it for you.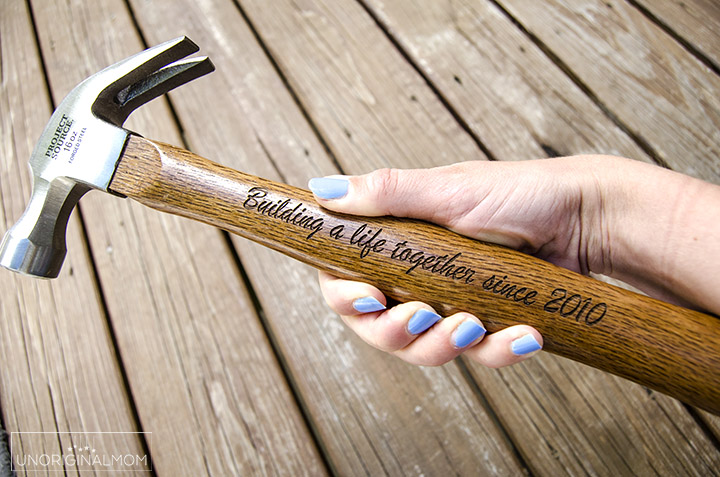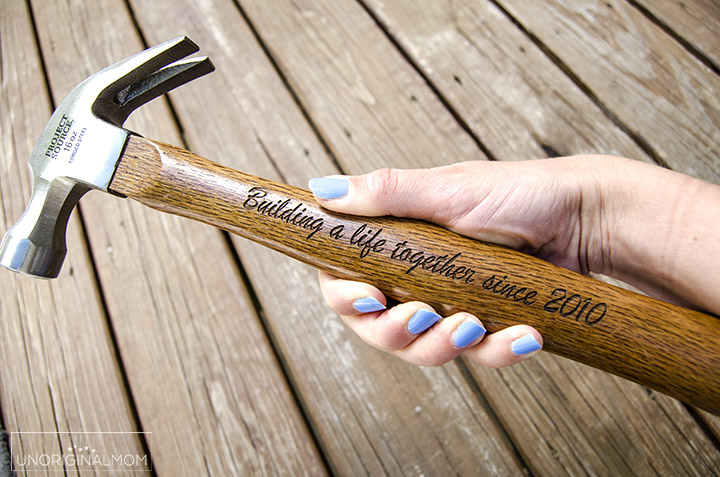 So there you have it – not really a craft or DIY tutorial like you usually find around here, but I hope you're inspired by this unique and special anniversary gift!


Get your copy of my FREE meal planning binder!
Sign up to get a free copy of my meal planning system - an 11 page printable meal planning binder, complete with a pantry inventory, shopping list, and more to help get on top of your menu each week!