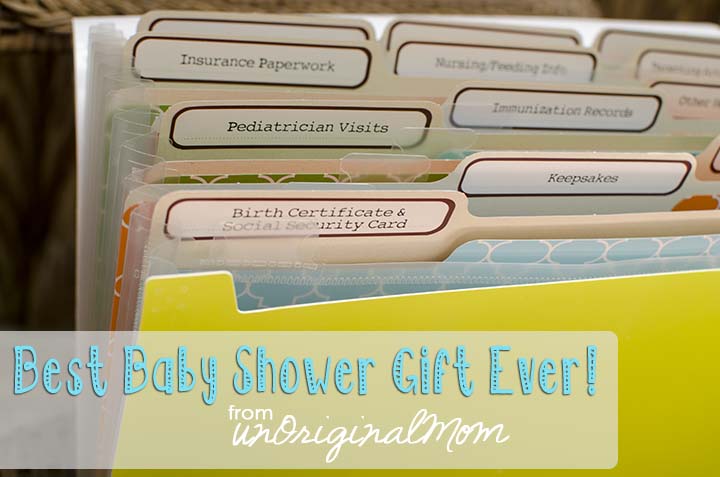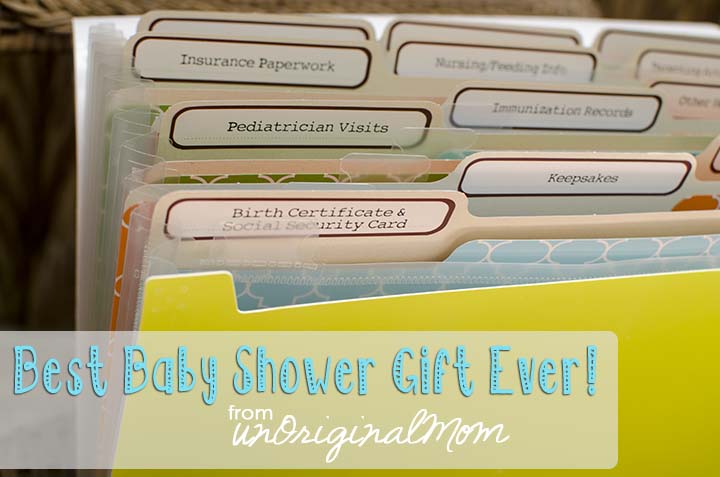 This post contains affiliate links – click here to read my full disclosure.
Chances are, you've seen my Baby Shower Folder (a.k.a. The Best Baby Shower Gift Ever)…it may even be what made you stumble onto this little site in the first place!  It is by far-and-away the most popular post on unOriginal Mom.  If you haven't seen them, hop over for a quick browse…otherwise this post may not make much sense :-)
I really do make one of these folders for every baby shower that I attend – in fact, people have come to expect it!  But for the past couple, I've added a little touch using my Silhouette that I wanted to highlight for you here!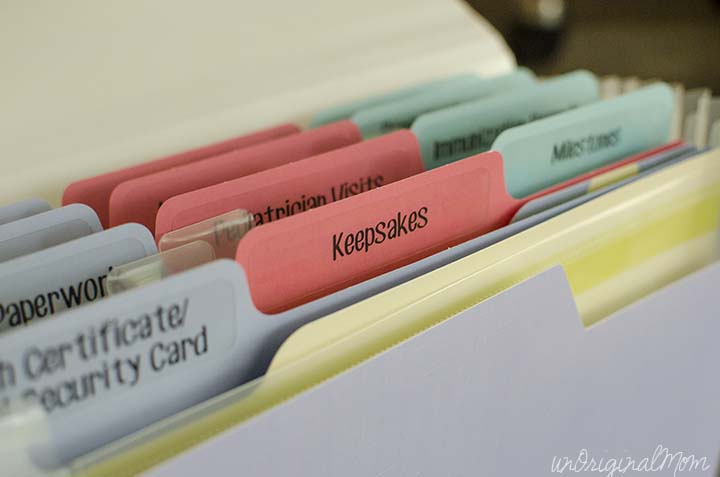 The past couple of folders that I've made, I bought file folders that didn't come with their own labels…what to do?  Why, make my own of course!  I used the Silhouette Printable Clear Sticker Paper to easily print and cut my own file folder labels.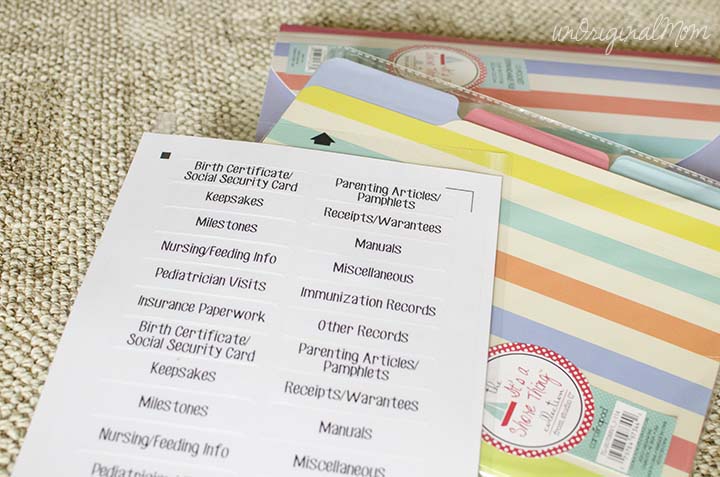 You just load the sticker paper into your printer (make sure you've selected to print your design with registration marks), and print…then stick it on your mat, load it in your Silhouette, and cut!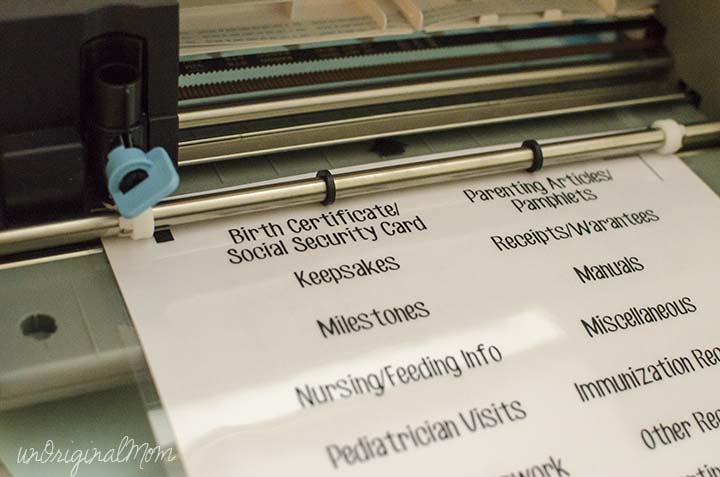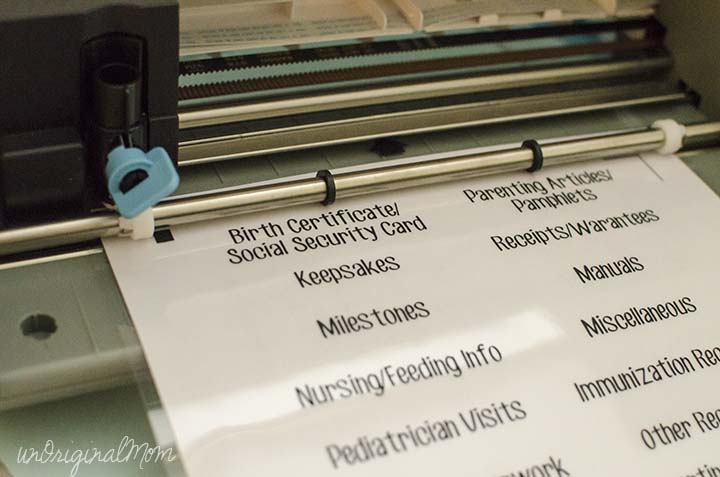 Then, stick!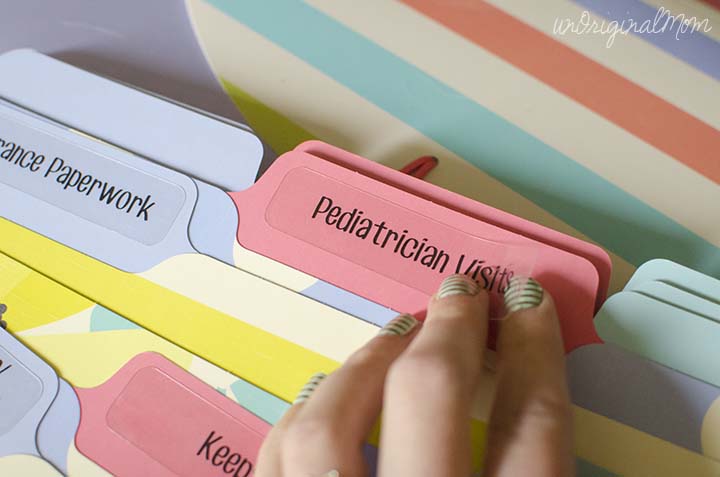 They give the folders such a finished, professional look, don't they?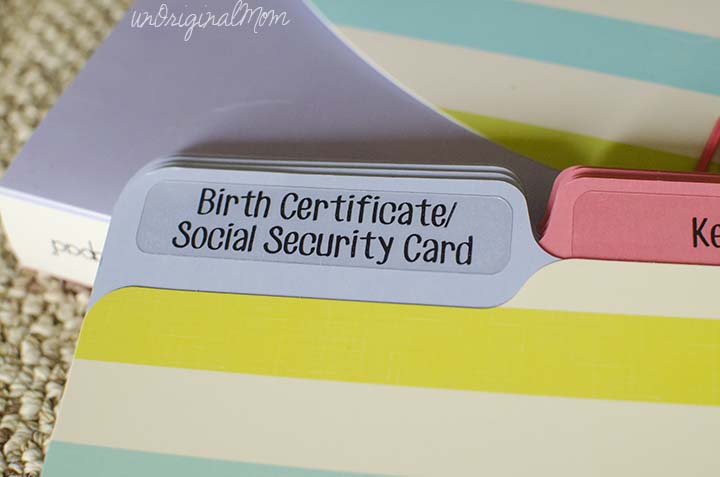 I've also been known to personalize the front of the folder with vinyl, and add a few personalized onesies to go along with it.  Gosh, baby shower gifts are just too much fun!
Are you intrigued by the versatility and possibilities of that printable sticker paper?  You're in luck – just until Saturday (May 31), you can get 25% off specialty media from Silhouette when you use the code UNORIGINAL.  (Not sure what "specialty media" includes, or what you can do with it?  Here are 15 Specialty Media Projects to get your creative juices flowing!)
Don't have a Silhouette?  Now is the perfect time to buy one – there are two really great bundles at a terrific price right now!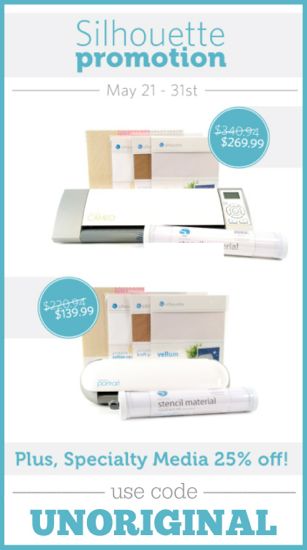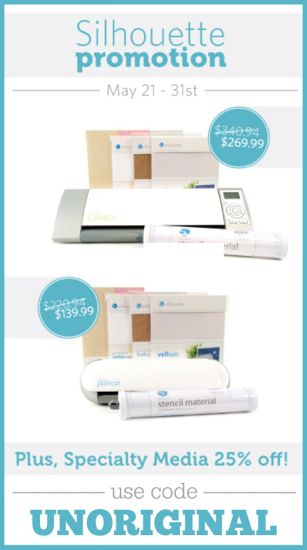 (Psst – I'm giving away a Silhouette Portrait and entries close TOMORROW!  So hurry over for your chance to win one!)
What are your favorite gifts to give – or receive – at a baby shower?
This post contains affiliate links – click here to read my full disclosure.


Get your copy of my FREE meal planning binder!
Sign up to get a free copy of my meal planning system - an 11 page printable meal planning binder, complete with a pantry inventory, shopping list, and more to help get on top of your menu each week!