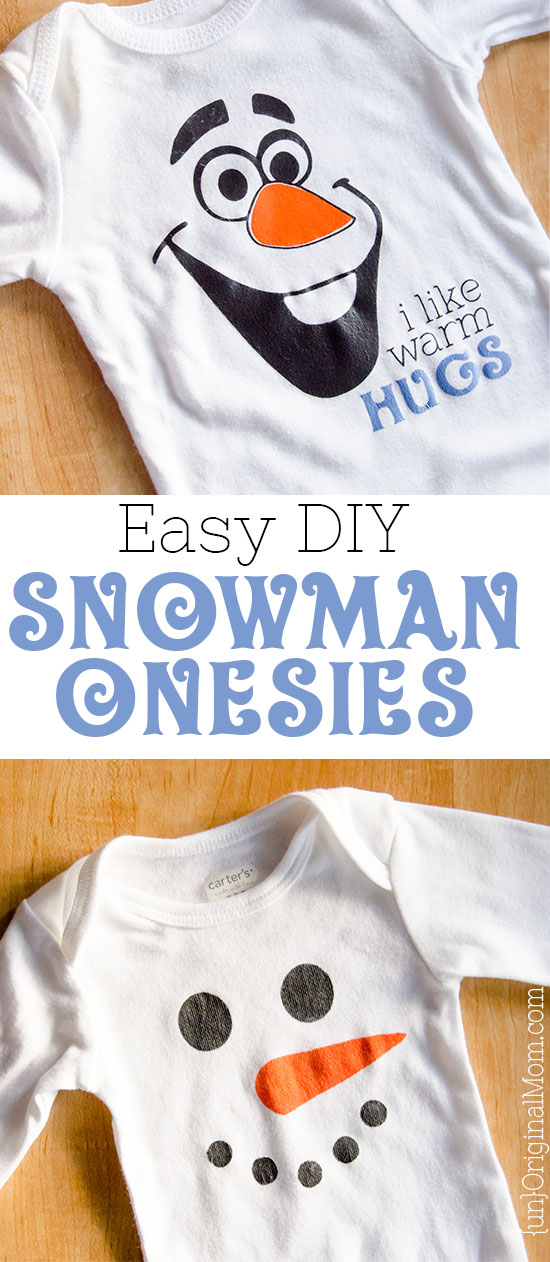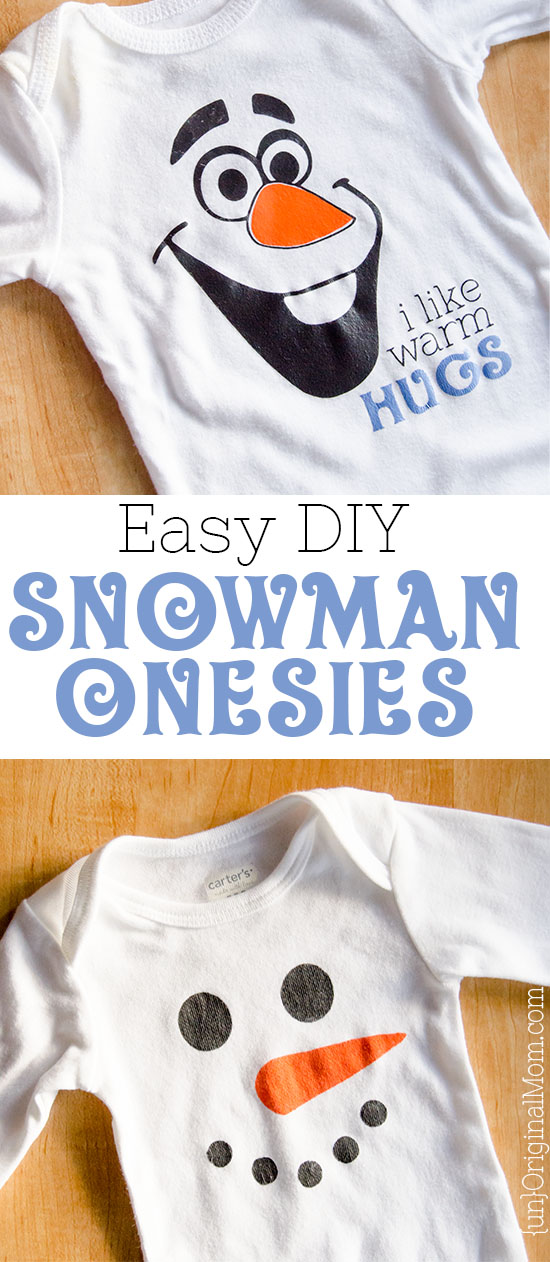 I can't believe my baby boy is going to be ONE year old in a few short weeks! The past year has flown by. If you're a regular around here, you'll remember that I was super productive during the month of January last year – I had everything ready to go in time for baby's due date (January 18) and ended up with quite a bit of extra time on my hands before he was actually born (January 30). In those long and emotionally draining overdue days, I kept myself busy by making a Daddy Hospital Survival Kit, Labor & Delivery Nurse Thank You Bags, and these snowman onesies! Before I had a chance to write up a post about them, though, baby boy arrived! Of course, he doesn't fit into them anymore (sad face), but they are still super cute and perfect for a winter baby so I thought I'd share them with you! (Better late than never, right?)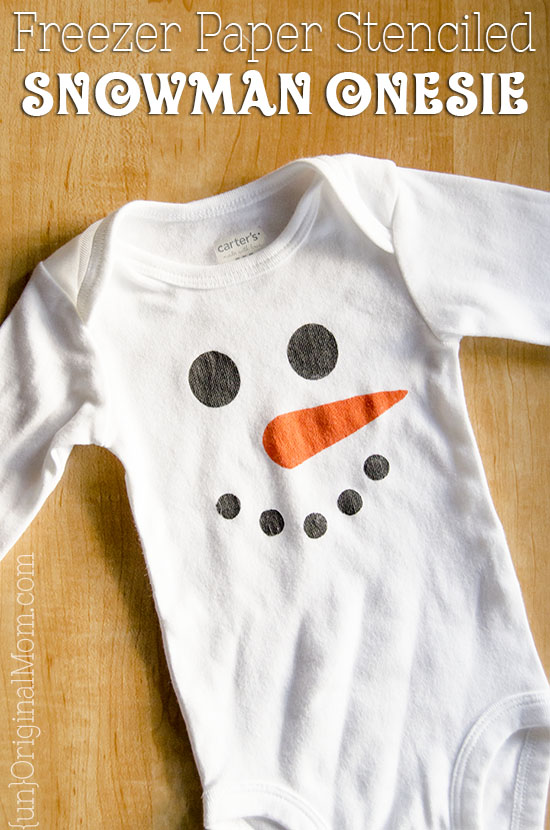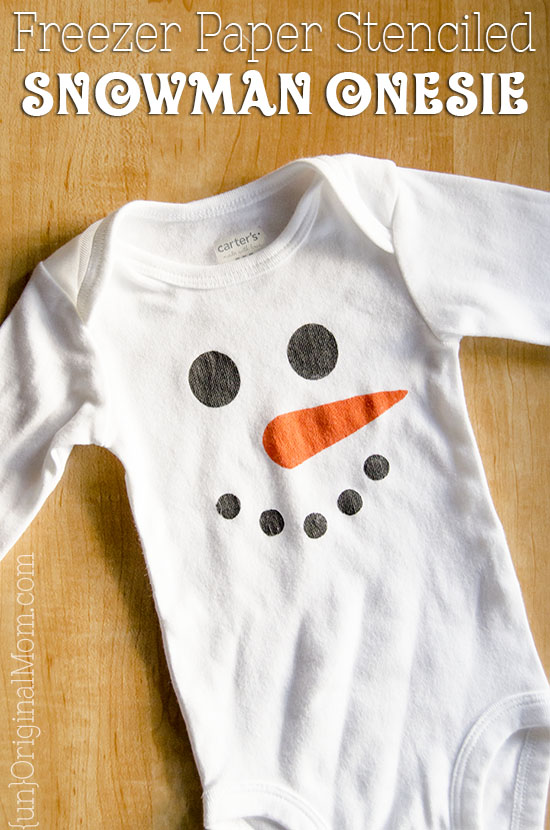 First up is this easy freezer paper stenciled snowman onesie.  We didn't know the gender of our little one before he arrived, so I wanted to keep in gender neutral – but you could easily make it a bit girly-er by adding some rosy cheeks or a bow! Here's a quick step by step tutorial: (contains affiliate links)
Gather materials. You'll need freezer paper, a foam brush, and fabric paint  – OR – acrylic paint mixed with fabric medium (that's what I used – be sure to follow the mixing instructions on the bottle)
Make your freezer paper stencil and iron it onto your onesie. I used my Silhouette to cut a freezer paper stencil, but if you don't have a Silhouette it would be easy to use an Exacto knife to cut out your stencil.
Use a foam brush to lightly dab on your paint – don't put too much paint on at once or you'll risk the paint bleeding under the stencil. I think I did two coats.
After your paint has dried a bit, gently peel off your stencil.
If you used fabric medium, follow the instructions on the bottle to heat set your paint. Admire your super cute snowman onesie and gift it to a winter baby!


I couldn't resist hopping on board the Frozen trend to make an Olaf snowman onesie too. (Of course, my Frozen-obsessed 3 year old girl was all for it, too!)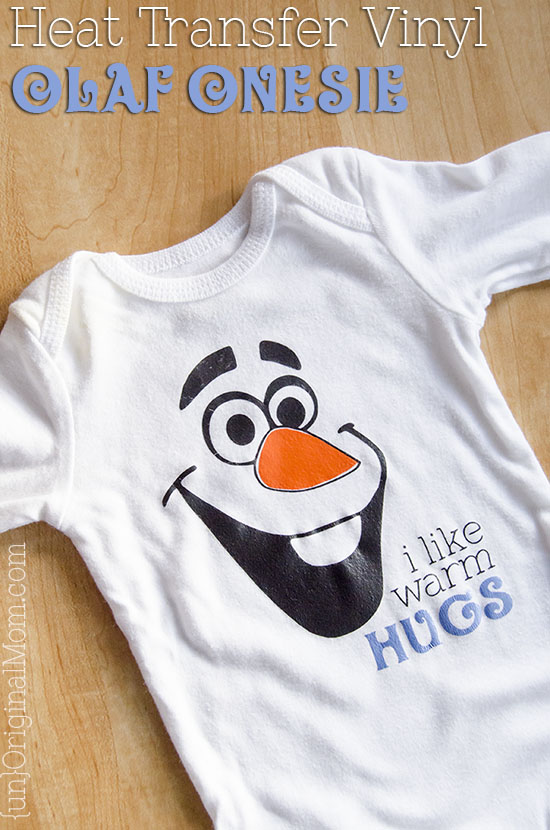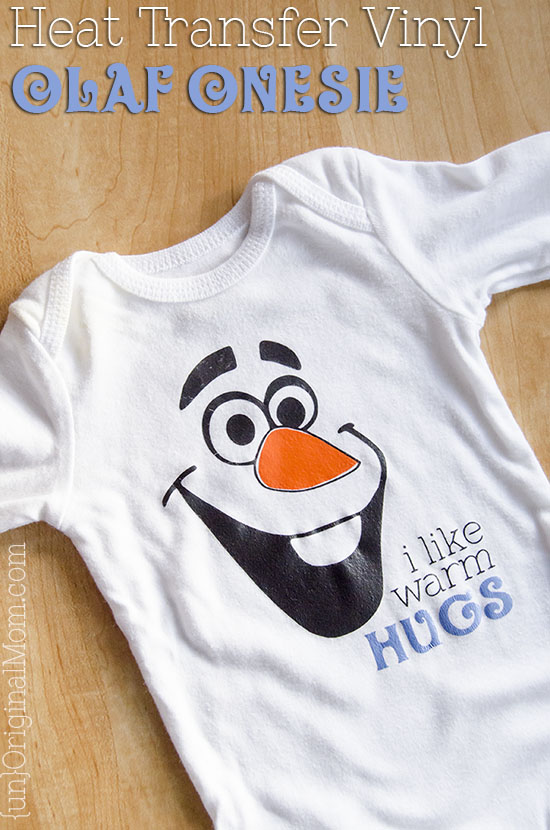 For this one, you'll need a Silhouette machine and heat transfer vinyl.  (I get my vinyl from Expressions Vinyl.)I traced an Olaf image I found online to create my design. The fonts for "I like warm hugs" are Nixie One and Oliver. I love how it turned out!!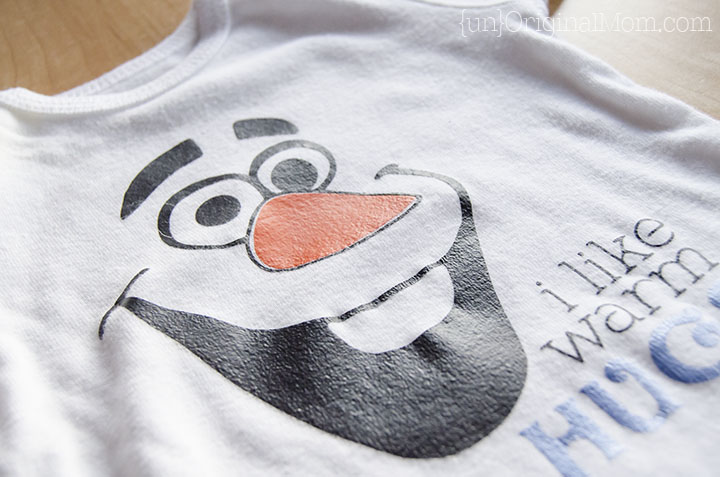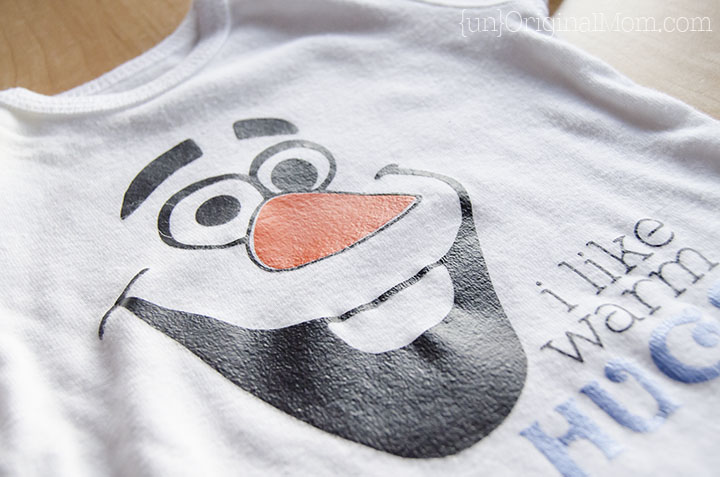 These easy DIY snowman onesies would be the perfect baby shower gift for a winter baby!
And if you're looking for some more super cute onesie ideas, you'll love these ideas!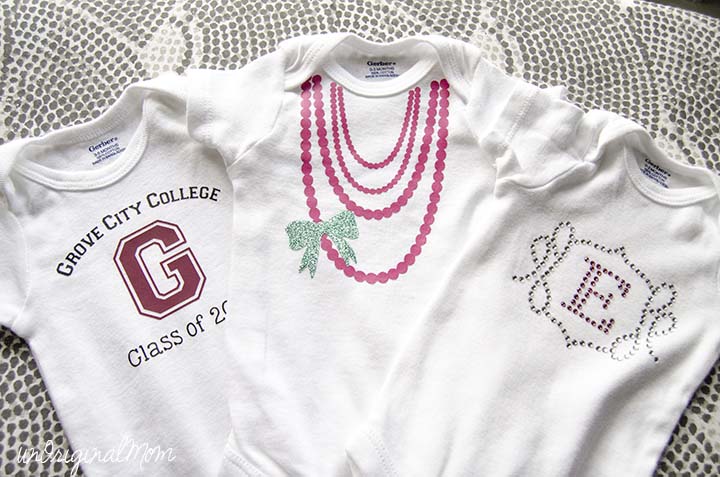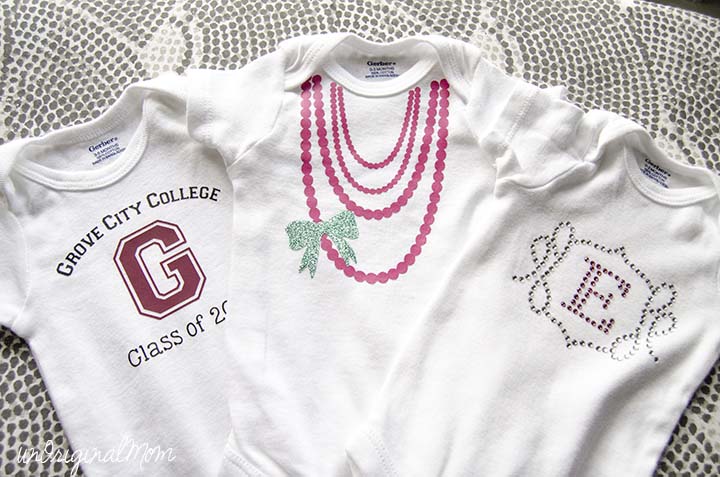 Do you have any other cute onesie ideas? They're always so fun to make as gifts!
This post contains affiliate links – that means if you click a link of a recommended product and make a purchase, I earn a small commission at no additional cost to you. Thanks for supporting this blog!



Subscribe to unOriginal Mom via email and get instant access to my library of FREE Silhouette cut files - exclusively for email subscribers. Plus there's a new file added every month!