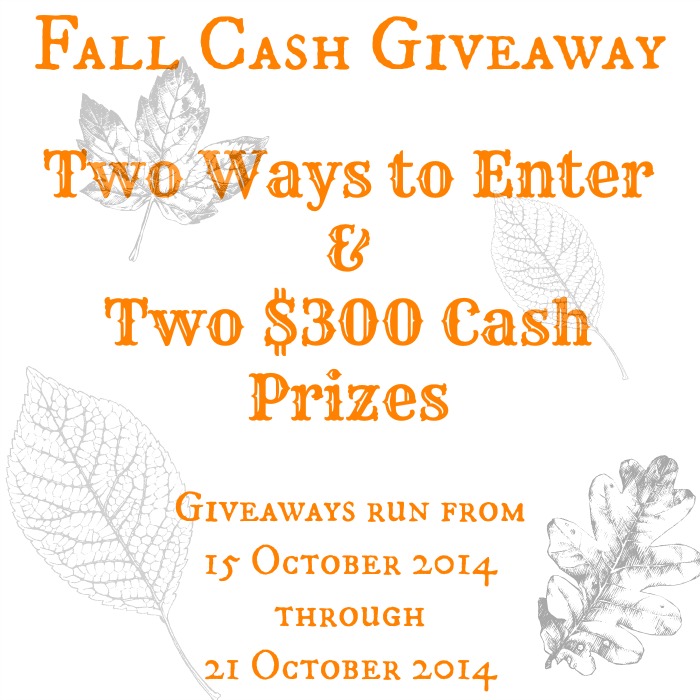 We are in the midst of peak color here in central PA – with the wet summer we had, the leaves are especially stunning this year!  I hope you are enjoying a lovely October with your family.
To celebrate this beautiful season, I'm excited to be participating in TWO terrific cash giveaways!  There are two Rafflecopters below, and one winner will be selected from each of them to receive their own $300 prize.  The first giveaway has the typical Social Media entries, but the second is a bit different in that you can earn entries for re-pinning some great content (and hopefully you'll discover some projects and recipes to try along the way).  So, be sure to enter both giveaways to maximize your chances to WIN!
Best of luck, and Happy October!
Rafflecopter #2 – Pinterest Pins
A big thanks to all the great blogs who made this giveaway, including the following major sponsors:

An Alli Event // Unexpected Elegance // Just Us Four